BONUS CONTENT
"To know many strangers is aroused by my clips post and tweets makes me feel powerful and dominate. It gives me not only the sense of power but influence." @mistressbossla1
Posted on November 15, 2019
Charlie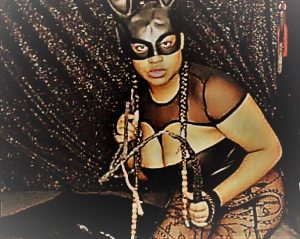 Hi, I'm Mistress Boss Labet, one of Houston's most dominate ebony mistresses and sissy pimptress. I am 33 years old, I have been a professional dominatrix for the past 10 years and a pimptress for 5 years. I am from te Caribbean. I have worked the streets of Amsterdam red light district for 2 years using and abusing my slaves. I am also a webcam mistress, I create fetish content and I offer a number of fetish websites. I love to travel, cook, and explore new and exiting adventures.
How does it feel to know so many strangers are aroused by your clips, posts, tweets, etc ?
To know many strangers is aroused by my clips post and tweets makes me feel powerful and dominate. It gives me not only the sense of power but influence.
Are you a fulltime dominatrix / mistress / Goddess? For those who aren't that familiar with the terms is there a difference? Or is it just preference?
I am a fulltime dominatrix I prefer mistress there is not to much of a difference expect to how you want to be view with the term for example . A dominatrix might be looked at as a woman that wear powerful looking garments leather or latex and beats men for a living . A mistress might be looked at as a woman with great control authority or ownership . A goddess a woman honored or adored as physically attractive or of superior charm. They all cater to some type of fetish.
recent Tweets









Fresh video on PornhubModels - get it while it's hot: pornhub.com/view_video.php…