BONUS CONTENT
"I would definitely say I lean towards the dominant side." @Chryssyvsdream
Posted on January 17, 2020
Charlie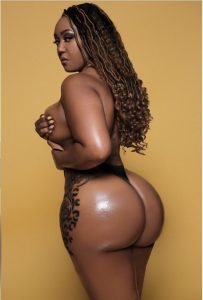 How does it feel to know so many strangers are aroused by your clips, posts, tweets, etc ?
I absolutely love it! It's very interesting to see people actually become fans of the work I create, I always say I try to keep homes happy!
Please tell us about your tattoos and/or piercings ? How many do you have? Where are they? Which is the most recent? Which was the most painful?
I have about 14 tattoos so far in multiple areas on my back, left hip, ass and leg. My most recent my hip tattoo that connects to my back and it actually was not painful. My paw prints on my left thigh hurted so bad, I won't even retouch it.
How long have you been a content creator?
I have been a content creator off and on for about three years in 2019 that was when I started to take it seriously and I started my only fans account. I also have a pornhub account and I like that platform the most because it has a faster video processing speed. I plan to begin my many vids account very soon.