Bonus Content
| What part of your body do you feel goes underappreciated? "My thighs everyone is on my eyes , lips, butt, and of course Brest." @sexualsalvje
What part of your body do you feel goes underappreciated? "My thighs everyone is on my eyes , lips, butt, and of course Brest." @sexualsalvje
Posted on January 27, 2020
Charlie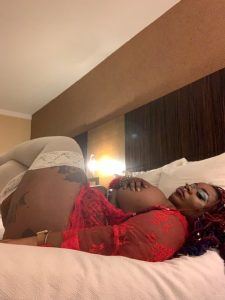 How does it feel to know so many strangers are aroused by your clips, posts, tweets, etc ?
In being in the Adult industry that's our job so I'm proud that people enjoy my efforts, I've always been an exhibitionist so I get to fulfill my kink as well.
Please tell us about your tattoos and/or piercings ? How many do you have? Where are they? Which is the most recent? Which was the most painful?
I'm tattooed everywhere lol. I think I have around 40 and I current have 10 piercings. The most popular Tattoo is my Savage tattoo on my ass and most popular piercing is my double youngest it makes it look like I have 3 . Most painful tattoo is the oborous snake on my right side the most recent is my om on my left side
How long have you been a content creator? What is your favorite platform?
I've been creating content since 2008 as of right now onlyfans is my favorite just because it's very easy to post on the go.
What is the most creative pickup line you've ever heard?
Hummmmm. A guy pulled up beside me said can I give you something to read. I'm like sure it was a good size paper I thought it was a flyer but it was his number
Are you a dom, sub, or switch in your personal life?
I'm switch more of a Dom though I can only be beta for short periods of time.
What is the most sensitive part of your body?
I don't want to tell lol. But no it's my back and most people don't even focus on that part.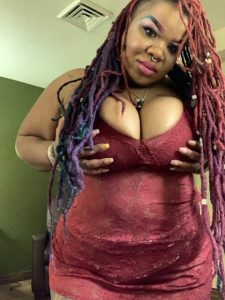 What is your wildest or most unexpected experience on a shoot?
A talent did a back bend to eat me out then a handstand.
What is something you haven't done on a shoot that you've wanted to try? Is there anything you think you'll never do sexually?
Anal I'm an anal virgin far as content. I'm pretty open on my shoots
What part of your body do you feel goes underappreciated?
My thighs everyone is on my eyes , lips, butt, and of course Brest.
Who is the most fun and/or laidback person you've ever worked with?
Fun would have to be Jnasty3x and Bonesmontanna laid back would Alphonsolays
Most models say they like the interaction with fans through CAMs and social media, in just a few words how would you describe your fans?
Supportive , crazy and funny
Do you visit adult sites? If yes do you have a favorite theme?
I do I watch cartoon porn and car sex
Do you watch your own movies? Does it turn you on?
I do watch them sometimes the be funny. I think my fetish scene turn me on more than my vanilla 
What is something people always assume about you and are always wrong about?
That I have tons off sex. Or because I'm in the business I will agree to have sex with them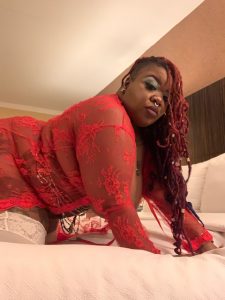 What is the next, project, shoot, etc?
Super bowl party in New York I'm planning a wax shoot and some spanking content
Are guys intimidated by you?
Very most of the time they think I'm mean or I want a huge cock
Where can your fans find you?
IG the_sexual.salvje

Twitter sexualsalvje

website thesexualsavage.com