Bonus Content
| " I am a full time dominatrix and a natural born Goddess! " @JetSetJasmine
" I am a full time dominatrix and a natural born Goddess! " @JetSetJasmine
Posted on December 26, 2019
Charlie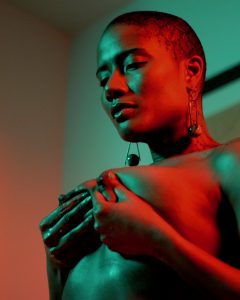 A little about Jet Setting Jasmine….
Jasmine is a licensed clinical therapist and owner of Blue Pearl Therapy, with a strong emphasis on Intimacy Post Injury and Intimacy Post Illness. King Noire, co-owner of Royal Fetish Films and Jet Setting Jasmine combine their love of the arts, film, and sex education to produce erotica that stimulates and engages the audience to push their sexual boundaries. King and Jasmine share over 20 years of experience as Adult Entertainers, Educators and Master Fetish Trainers. The duo are award-winning adult film stars and have dedicated their craft to creating a more inclusive and ethically sound adult entertainment industry.
How does it feel to know so many strangers are aroused by your clips, posts, tweets, etc ?
It is very exciting!  I enjoy being an exhibitionist and allowing people to learn and explore new fetishes through my work and my own personal exploration.
Are you a fulltime dominatrix / mistress / Goddess? For those who aren't that familiar with the terms is there a difference? Or is it just preference?
The terms can be interchangeable for many, as it is for me under most circumstances.  I am dominate by nature so regardless of the title; it can be expected that I will be establishing control within my work.  I am a full time dominatrix and a natural born Goddess!
What is something you haven't done in a session that you've wanted to try? Is there anything you think you'll never do within BDSM or fetish?
I am looking forward to an upcoming shoot where I will be dominating multiple subs along with my partner.  We get to do this quite often in group sessions, events and parties we host; but to bring it to screen with professional submissives is something I am excited about.
There are lots of things within BDSM and the Fetish lifestyle that I have no interest in trying. If it is not a turn on or even a potential fantasy than I really do not want to force sexual experiences or expression just for the sake of doing something.
How long have you been a content creator? What is your favorite platform?
I have been creating content for about 8 years now.  My favorite platform is my own at RoyalFetishXXX.com and then it would have to be Onlyfans because of the exclusive engagement I get to have with my fans, followed by iwantclips!
How do you respond to someone that says fetish and BDSM is just about kinky sex and getting off?
The great thing is that opinion is just as valid as someone that feels that BDSM is a lifestyle.  Sometimes we enjoy fetish play as a "one off" type of activity to incorporate into sex. In other cases, it is truly a way of life and the way a person expresses and enjoys relating sexually to themselves and others.  I would never take either attitude as offensive and or wrong for the person suggesting it. BDSM and other forms of Fetish play is definitely kinky and can certainly lead to getting someone off!
Do you believe some can truly be a "switch"?
Yes, I do believe someone can truly be a switch! Certain acts and or types of relationships can bring out different sexual expressions and desires within one person.  We should be able to explore all the things that make us feel good –regardless of Fetish orientation.
What is your favorite type of femdom activity? ( face sitting, ass worship, ball busting, etc )
I enjoy Psychological Domination the most! I suppose brining my work as a clinical therapist into my sexual space allows me to confidently challenge my partners in ways that many others cannot!
What is the most sensitive part of your body?
My clitoris.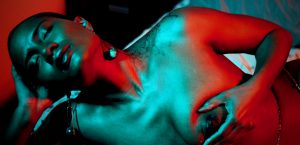 What is your wildest or most unexpected experience in a session?
Recently in a session my submissive requested that I put my entire foot in his butt.  It fit and it felt nice – It was unexpected and wild for me.
Most performers/content creators say they like the interaction with fans through CAMs and social media, in just a few words how would you describe your fans?
My fans are people of color between the ages of 25 and 55.  They are curious about kink or into kink but have not found a safe space to express their fantasies and desires.  They are all very interested about learning more and finding ways to either monetize their kink or bring it into their relationships.  I love each and every one of them! Their boldness inspires me to bring more to the public eye and normalize fetish play.
Do you visit adult sites? If yes do you have a favorite niche?
I have a kink.com subscription and I enjoy watching the levels of pain that female submissives can take.  I know women are strong in so many capacities and this is just another one where I can see the submissive make up in her mind that she can turn pain into pleasurable sensations and I love seeing that transition happen.
What is something people always assume about the BDSM and fetish lifestyle and are always wrong about?
Something I think people tend to be wrong about is that folks in BDSM do not have ever have romantic sex or more "typical" sex.  While many of us prefer a BDSM component when we play – we still get a lot of enjoyment from intimacy with people we enjoy being around/with.  Oftentime we express that intimacy in the same ways non-kink folk do –sitting on the couch together, holding hands, kissing, having missionary sex….
What is the next, project, shoot, etc?
We are headed on our 2020 Polysutra Tour, which will span the US over the first six months of the year.  We will be presenting a number of workshops at AVN, Exxxotica and Fetish Con. We are also shooting a ton of content in each city with performers that are seeking the Royal Fetish Experience.
Are guys intimidated by you?
Those that are do not make themselves known to me – so I do not know that they exist!
Where can your soon to be fans find you?
Instagram: JetSettingJasmine
Twitter: JetSetJasmine
Onlyfans: JetSetJasmine
XXX Site: RoyalFetishXXX.com
Website: jsjlinks.com