Bonus Content
| Meet @tsbellanc2 a BBW with 54 inch hips and a little more packing
Meet @tsbellanc2 a BBW with 54 inch hips and a little more packing
Posted on March 25, 2020
Charlie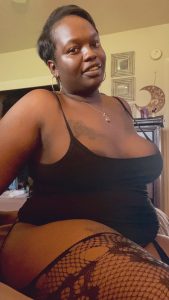 How does it feel to know so many strangers are aroused by your clips, posts, tweets, etc ?
It feels good actually, I was not aware the amount of people who are into BBW trans women
Do you have any tattoos or piercings ? If yes,how many do you have? Where are they? Which is the most recent? Which was the most painful?
I have 4 tattoos and my septum pierced. Tattoos on both my breast , my thigh tattoo hurt the worse, it is the biggest.
How long have you been a content creator? What is your favorite platform?
 I have been making content since July of 2019, so almost 8 months. I only have ever sold content on ONLYFANS.
What is the most creative pickup line you've ever heard?
The most used pickup line is "I am a director and want to shoot you" most times the just want to fuck for free lol
Are you a dom, sub, or switch in your personal life?
I am naturally more sub, but i can be dom when the job calls for it
What is the most sensitive part of your body?
since my breast implants, my nipples are super sensitive
What is your wildest or most unexpected experience on a shoot?
all my stuff is homemade so i have not experienced anything unexpected yet, hopefully soon thou, in a good way.
What is something you haven't done on a shoot that you've wanted to try? Is there anything you think you'll never do sexually?
i want to try outside/ public content. I'm pretty much open-minded as far as sex
What part of your body do you feel goes underappreciated?
my boobs lol, I bought them, but my ass gets way more attention lol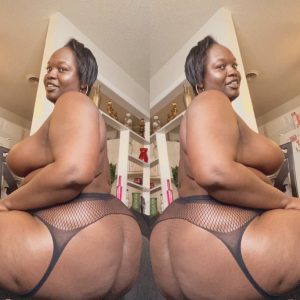 Who is the most fun and/or laidback person you've ever worked with?
One of my clients
Most models say they like the interaction with fans through CAMs and social media, in just a few words how would you describe your fans?
I would describe all my paying subscribers as my personal boyfriends, I treat them as that when we talk 
Do you visit adult sites? If yes do you have a favorite niche?
only pornhub and x videos, i love BBC anal porn
Do you watch your own movies? Does it turn you on?
I have before, and yes . Especially if it was a good sex scene i enjoyed

What is something people always assume about you and are always wrong about?
That I'm mean or stuck up, so they start conversations on the defense

What is the next, project, shoot, etc?
just to keep my at home content going and giving my subscribers what they want
Are guys intimidated by you?
I would hope not, I am the most easy going and straight forward person. i am very transparent.
Where can your fans find you?
https://twitter.com/tsbellanc2