Bonus Content
| "It turns me on so much to watch my own movies…" @IridescentBae47
"It turns me on so much to watch my own movies…" @IridescentBae47
Posted on December 19, 2019
Charlie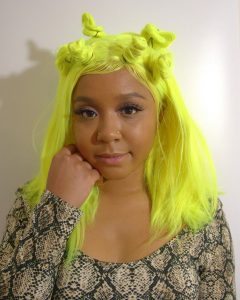 How does it feel to know so many strangers are aroused by your clips, posts, tweets, etc ?
I haven't been in the industry for too long so sometimes it can still cause discomfort for me to think about it but overall I enjoy knowing that I'm creating content that is sexy.
Please tell us about your tattoos and/or piercings ?
I have a thigh tattoo that is a cover-up of a stick and poke I gave myself when I was younger, it's a flowerpot with succulents and crystals, I have a bundle of Lavender and sacred geometry on my left forearm, decorations on my titties, a tattoo that says "Slut" in script under my left boob, it's not finished yet, I have my forehead tattooed in honor of Lil Peep; "Get Cake, Die Young", and finally I have a crescent moon on my right knee that I got for $10 downtown.
How long have you been a content creator? What is your favorite platform?
I first started caming when I was freshly 18. I remember being slut-shamed for it by people that are currently in the same industry. I'm 21 now and I'm just getting started/in and out of the industry honestly… I'm interested in being booked for scenes.
Are you a dom, sub, or switch in your personal life?
I'm definitely submissive!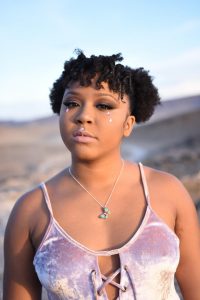 What is the most sensitive part of your body?
My back, my neck or my feet!
What part of your body do you feel goes underappreciated?
No parts because I appreciate all of me.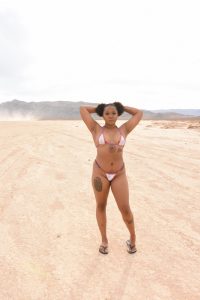 Who is the most fun and/or laidback person you've ever worked with?
Certain Lewis is amazing…
Do you watch your own movies? Does it turn you on?
Yes! It turns me on so much to watch my own movies…
What is something people always assume about you and are always wrong about?
That I'm mad lol it's just my face…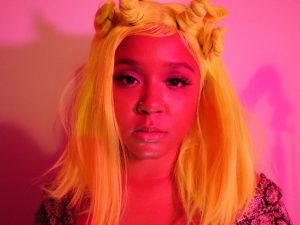 What is the next, project, shoot, etc?
Looking to get booked for some scenes and film some of my own content...
Are guys intimidated by you?
Yes.
Where can your fans find you?
Twitter: @IridescentBae47

Onlyfans.com/iridescentbutterfly

Email for bookings and dates. Screening required. iridescentbae47@yahoo.com