Bonus Content
| "I would definitely say I lean towards the dominant side." @Chryssyvsdream
"I would definitely say I lean towards the dominant side." @Chryssyvsdream
Posted on January 17, 2020
Charlie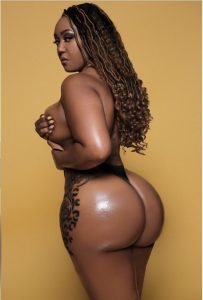 How does it feel to know so many strangers are aroused by your clips, posts, tweets, etc ?
I absolutely love it! It's very interesting to see people actually become fans of the work I create, I always say I try to keep homes happy!
Please tell us about your tattoos and/or piercings ? How many do you have? Where are they? Which is the most recent? Which was the most painful?
I have about 14 tattoos so far in multiple areas on my back, left hip, ass and leg. My most recent my hip tattoo that connects to my back and it actually was not painful. My paw prints on my left thigh hurted so bad, I won't even retouch it.
How long have you been a content creator?
I have been a content creator off and on for about three years in 2019 that was when I started to take it seriously and I started my only fans account. I also have a pornhub account and I like that platform the most because it has a faster video processing speed. I plan to begin my many vids account very soon. 
What is the most creative pickup line you've ever heard?
A guy said the lamest line to me! he said  "Are you married baby? If not we can be today"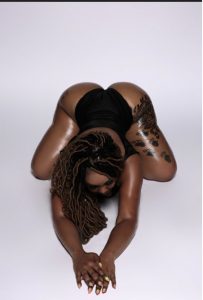 Are you a dom, sub, or switch in your personal life?
I would definitely say I lean towards the dominant side. I definitely can switch up.
What is the most sensitive part of your body?
Definitely my clitoris! Extremely sensitive!
What is your wildest or most unexpected experience on a shoot?
I've had a man cum in about 30 seconds while trying to film, I had to erase and once we made a retry he only lasted 5 minutes. He definitely was not prepared lol.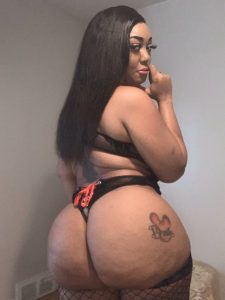 What is something you haven't done on a shoot that you've wanted to try? Is there anything you think you'll never do sexually?
I want to shoot interracial, threesome, gang bang, girl on girl, anal eventually etc. the sky's the limit
What part of your body do you feel goes underappreciated?
My big breasts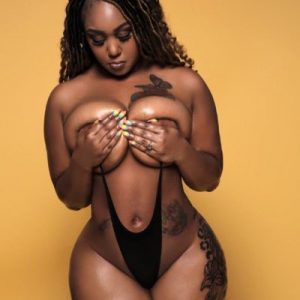 Who is the most fun and/or laidback person you've ever worked with?
So far everyone is cool
Most models say they like the interaction with fans through CAMs and social media, in just a few words how would you describe your fans?
Very respectful
Do you visit adult sites? If yes do you have a favorite niche?
I like watching squirters and cum shots it's such a turn on.
Do you watch your own movies? Does it turn you on?
Yes sometimes I do if I'm not busy making the content.
What is something people always assume about you and are always wrong about?
That I'm mean or stuck up! I'm the most laid back chill person ever. I'm actually really fun! I just like to joke and talk shit like a comedian. I really make people cry laughing when they're around me! I'm really a goof ball lol.
What is the next, project, shoot, etc?
I create my own new content weekly.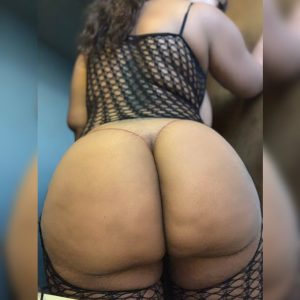 Are guys intimidated by you?
Yes! And they shouldn't be, because once they meet me they end up loving my personality.
Where can your fans find you?
Catch me on 
Instagram: @__Chryssy
Twitter: @Chryssyvsdream
Onlyfans:
http://www.onlyfans.com/Chryssyvsdream
Pornhub: