BONUS CONTENT
Model Feature – Anika Jade
Posted on February 12, 2017
Charlie
Anika Jade is a slim kinky chick from northern Ohio. She came to visit the totalfetishxxx.com compound a while back. She put Charlie through his paces with a femdom set. Then we turned the tables on her for bondagefantasycamp.com. Anika is a real trooper and a top notch performer.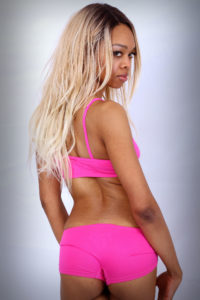 "You never know how freaky fans are until you offer custom vids " Nikki Lately @Nikkilatelyx Interview
Posted on September 07, 2016
Charlie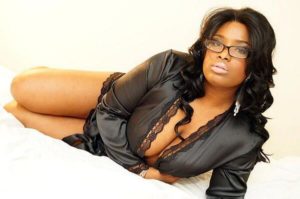 Hi I'm Nikki Lately you've seen my early work with Evasive with Black Ass Suffocation 6, Twerk Booty poppers #2 or Black anal Virgin #3. I've been working more recently on my Model Channel with Xvideos and Manyvids. I am a Atlanta native who enjoys R&B music and Horror Movies .
How does it feel to know so many strangers are aroused by your clips, posts, tweets, etc ?
Well honestly I love it. That's why I post the provocative things I post because I love being watched. Please jack off to me (wink wink)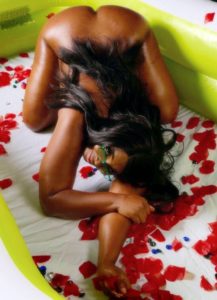 How long have you been in the adult business?
I've been in adult entertainment for 9 years but only in porn 2 years.
Are you a dom, sub, or switch in your personal life?
Personally I'm a sub. I love doing what I'm told.
Cali Kastro XxX @KastroXxX " I feel a good blowjob scene preps a great full B/G sex scene. "
Posted on January 08, 2016
Charlie
When you're pass time diversion turns into a full time passion, it's an awesome thing. Cali is a fellow producer and performer that has experienced this first hand.
Cali Aka Kastro XxX, is from Baltimore Maryland and grew up in Frederick Maryland. IHe currently lives in west va, but soon I'm headed to Las Vegas. , his hobbies are rapping and filming porn, and "getting my dick sucked and shooting my large cum shots on pretty faces and making money from all of my favorite hobbies"
How does it feel to know so many strangers are aroused by your clips, posts, tweets, etc ?
It makes me feel like I'm on the right track but never comfortable, it proves it's much more I can do to reach the masses of ppl watching my videos and post and following my tweets, this business is endless
Are you a dom, sub, or switch in your personal life?
I'm dominate but to a certain level, I like to be smooth but dominate and get the job done, in my personal sex life I like to keep my sex intense and I like the fight back and forth between me and the female, but I always come out the winner…guess u can say I ended up dominating my opponent lol
Meet Nadeen a full time dominatrix/mistress and workaholic, a deadly combination
Posted on November 08, 2015
Charlie
I'm Nadeen! I'm a native New Yorker, transplanted to south Florida, with Caribbean island roots. I am a workaholic, but when I find my downtime I'm at the beach, reading, meditating, or catching up on my tv shows. As much as I love my solitude, this is one girl who definitely isn't a wallflower. I loooove to go out, have a few drinks, and shut the place down! I'm a bit of a chameleon depending on my environment. I love to make others happy and smile, and try to perpetuate love and respect everywhere I go.
How does it feel to know so many strangers are aroused by your clips, posts, tweets, etc ?

I love to know that people can enjoy me enjoying myself. I'm a true hedonist and a part of that for me is  enjoying people enjoying themselves.
Are you a fulltime dominatrix / mistress ? For those who aren't that familiar with the terms is there a difference? Or is it just     preference?   

I am a full time dominatrix/mistress. For me, there is a difference with the terms. I am a dominatrix first and foremost as a profession. I dominate people in ways that they are comfortable with and ask for, for a price. As a Mistress, it is much more personal and works with my BDSM lifestyle. I chose who I participate with and its for my pleasure, and theirs
What is something you haven't done in a session that you've wanted to try? Is there anything you think you'll never do within BDSM?

I've never done full sissification before, only in a verbal setting. I've been curious about it, but I have yet to have a client ask for it. There are some fetishes that are hard limits for me, but I do believe in giving new things a chance.