BONUS CONTENT
Mz Booty with a warm smile and 56 inches of ass she is hard to resist – Classic Interview
Posted on August 22, 2018
Charlie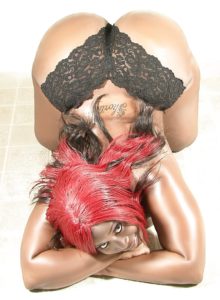 You should already be a fan of Mz Booty, but just in case you are late to the party here's your chance to catch up. Enjoy
Please give me a little background information for the introduction. Where you were born, where you currently live, hobbies, etc
I was born in Mississippi, August 31, 1986. I currently live in Texas, Houston area. As for hobbies I enjoy reading about astrology, listening to music and staying healthy.
How does it feel to know so many strangers are aroused by your clips, posts, tweets, etc
After so many years I still blush at the thought of it. I mean the men let me know daily either Instagram, twitter or in person, how happy they are to have the object of their arousal so easy to talk to..
How many films have you done? What was your first one like?
I think I have over 28 movies at this point. The first one was un-describable. I mean I only did the first one out of necessity but then millions of viewers later I can say that if it was not for the fans both men and women, the first one would have been the last one.