Bonus Content
| "You never know how freaky fans are until you offer custom vids " Nikki Lately @Nikkilatelyx Interview
"You never know how freaky fans are until you offer custom vids " Nikki Lately @Nikkilatelyx Interview
Posted on September 07, 2016
Charlie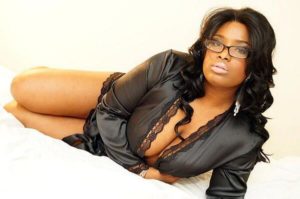 Hi I'm Nikki Lately you've seen my early work with Evasive with Black Ass Suffocation 6, Twerk Booty poppers #2 or Black anal Virgin #3. I've been working more recently on my Model Channel with Xvideos and Manyvids. I am a Atlanta native who enjoys R&B music and Horror Movies .
How does it feel to know so many strangers are aroused by your clips, posts, tweets, etc ?
Well honestly I love it. That's why I post the provocative things I post because I love being watched. Please jack off to me (wink wink)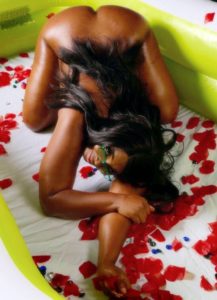 How long have you been in the adult business?
I've been in adult entertainment for 9 years but only in porn 2 years.
Are you a dom, sub, or switch in your personal life?
Personally I'm a sub. I love doing what I'm told.
   What is the most sensitive part of your body?
Honestly every part of my body is sensitive if someone else is touching me. I'm the person you shouldn't hug at church
   What is your wildest or most unexpected experience on a shoot?
During my first Evasive shoot I came so hard my heel stabbed into the couch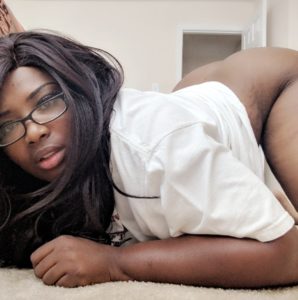 What is something you haven't done on a shoot that you've wanted to try? Is there anything you think you'll never do sexually?
 I think I've done everything I've ever wanted to do now it's more like who I'm fucking next
What part of your body do you feel goes underappreciated?
I don't know my ex licked everything on my body from my hair follicles to my toes but now I don't get licked as much so I guess I miss that
   Who is the most fun and/or laidback person you've ever worked with?
SAUCE! Is soooo laid back but I mean there are other people too but he doesn't talk much he is just like what do you want and we shoot! No questions just dick…the perfect man
Most girls say they like the interaction with fans through CAMs and social media, in just a few words how would you describe your fans?
They are some freaks! You never know how freaky until you offer custom vids
   Do you visit adult sites? If yes do you have a favorite niche?
Gangbang actually
   Do you watch your own movies? Does it turn you on?
yes I do but I'll never tell which ones
   What is the next, project, shoot, etc?
LESBIAN STUFF
   Where can your fans find you? Sites, twitter, etc
I'm @Nikkilatelyx everywhere or go to nikkilately.com and you can find me