Bonus Content
| "I definitely watch my own and they make me wet all over again. I masturbate to myself a lot." @liza_bell1
"I definitely watch my own and they make me wet all over again. I masturbate to myself a lot." @liza_bell1
Posted on February 01, 2020
Charlie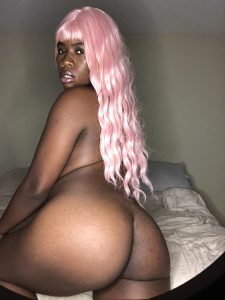 Hi my name is Liza Bell, 21 year old content creator from the west coast. Born and raised in Cali and still living in Cali. On my free time I enjoy dancing, scrapbooking, and talking shit. One of my favorite hobbies would be hiking. I'm a total introvert until I get drunk.
How does it feel to know so many strangers are aroused by your clips, posts, tweets, etc ?
Well, at first it was really worrisome because I didn't want it getting back to any of my close friends or family. But now I don't really care because all my close friends have seen my body and so has family.
Do you have any tattoos or piercings ? If yes,how many do you have? Where are they? Which is the most recent? Which was the most painful?
Sadly, I don't have any tattoos, although I will be getting some hopefully this year. And the only thing pierced are my ears.
How long have you been a content creator? What is your favorite platform?
I've been a content creator for about 5 going on 6 years. My favorite site would have to be modelhub because it's easiest to just go from a pornhub straight to a persons account and get the video you want.
What is the most creative pickup line you've ever heard?
No one uses pickup lines on me because apparently I'm too intense of a person to really approach.
Are you a dom, sub, or switch in your personal life?
In my personal life I'm a switch.
What is the most sensitive part of your body?
My booty is my most sensitive part, I don't like being slapped on it due to the fact that even the slightest tap hurts.
What is your wildest or most unexpected experience on a shoot?
My most unexpected experience would have to be when my partner nutted down my throat. He literally shoved his dick as deep as it could go and just shot his shot. And it made me gag and damn near throw up.
What is something you haven't done on a shoot that you've wanted to try? Is there anything you think you'll never do sexually?
I have always wanted to get tied up to a wall and have my brains fucked out. Sexually, I will never take a dick in my asshole.
What part of your body do you feel goes underappreciated?
My breasts are pretty under appreciated. People see pussy, ass, and facial expression and forget about my huge juggs.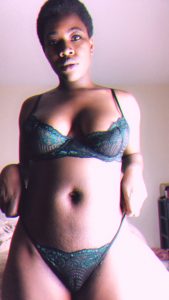 Who is the most fun and/or laidback person you've ever worked with?
Myself.
Most girls say they like the interaction with fans through CAMs and social media, in just a few words how would you describe your fans?
On cam my fans are phenomenal. On onlyfans my fans are dry. Asf.
Do you visit adult sites? If yes do you have a favorite niche?
Hell yeah, my favorite is Xvideos
Do you watch your own movies? Does it turn you on?
I definitely watch my own and they make me wet all over again. I masturbate to myself a lot.
What is something people always assume about you and are always wrong about?
People assume that I do meetups. And that I won't speak back.
What is the next, project, shoot, etc?
My next project is taking on my monster dildo in a roleplay video. I have a few projects lined up in solo and Boy/Girl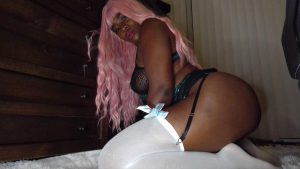 Are guys intimidated by you?
They sure do act like they are.
Where can your fans find you?

Twitter: @liza_bell1 backup: @dippeinhoney2

Instagram: @officialdippedinhoney

Allmylinks.com/sunflowerchild