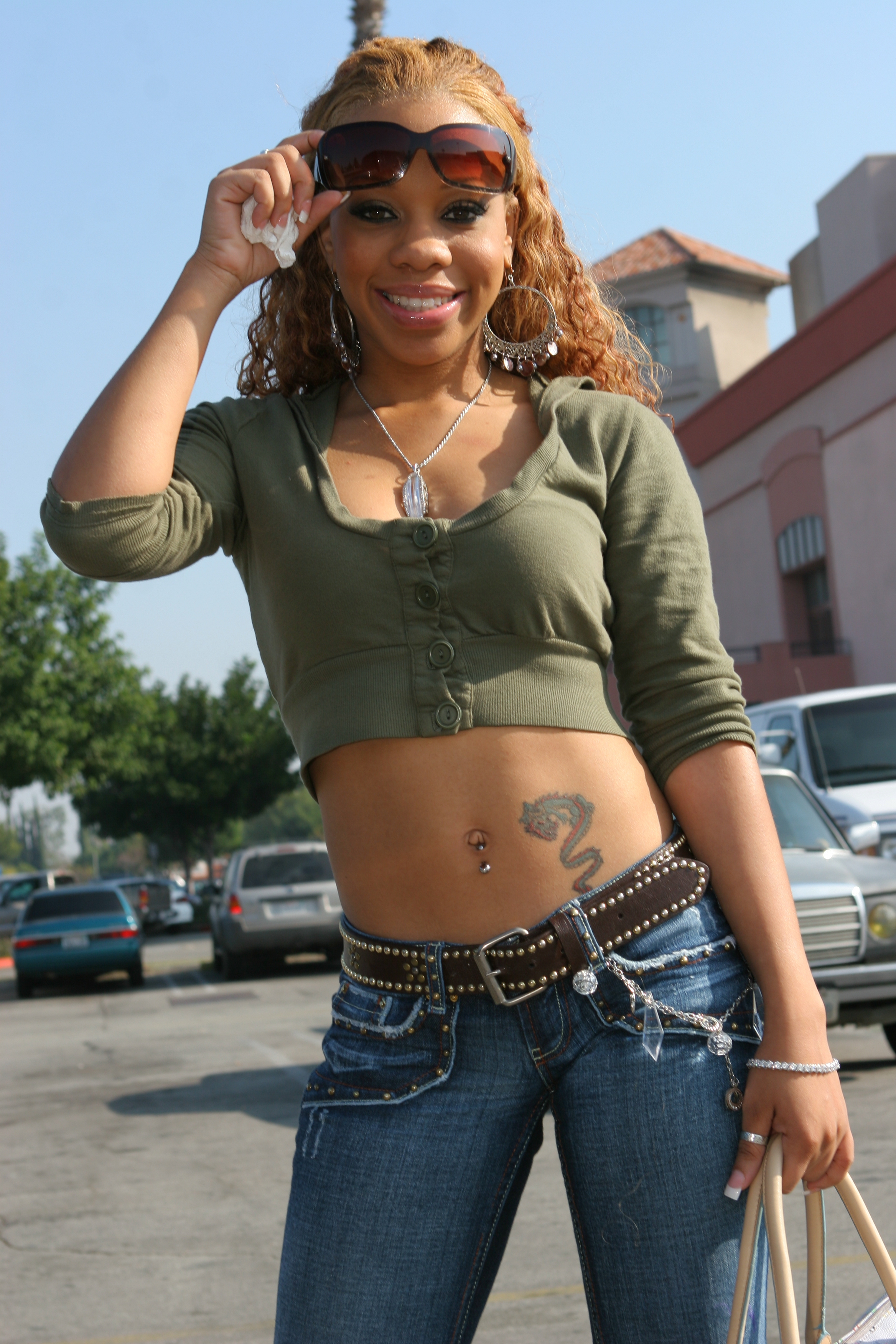 Melrose Foxxx
Melrose Foxxx is an African American pornstar of mixed black and white ancestry, born in Paramount, California. Her mixed background has given her striking looks, with brunette hair that she frequently dyes red or blonde, and gorgeous hazel eyes. Standing at a petite 5 foot 2 inches and weighing 114 pounds, she has an implant-free and all natural body measurements of 32C-24-34. In addition to her all-natural physique, she has a navel piercing and several prominent tattoos, including a lifelike depiction of the crucifixion of Christ on her right shoulder, intertwined red and green serpents on her left shoulder, a Chinese dragon to the left of her navel and a triangular design of dragons and flames on her lower back. Over the course of her career, Ms. Foxxx has been credited with several different stage names, including Melrose, Melrose Foxx, Red Foxxx, Redd Foxx, Redfoxx, Susi and Susie.
Raised in a devout Christian household, with a father who was a pastor, according to Ms. Foxxx, prior to her entering the adult entertainment business, she had very limited experience with sex, was something of a late bloomer, and even after finally losing her virginity, then spent the next two years abstinent. Melrose characterizes her relationships with men involving a lot more fighting then loving, though her experiences in the porn business certainly changed all that. As far as her family goes, they would prefer that she was pursuing a different career, but they support her decisions nonetheless.
Prior to her porn career, Melrose had never had sex with a woman and while she had thought about it, her first girl on girl experience was nothing like what she had imagined. She had always thought that she would be with a girl near her own age and that they would be mutually attracted to each other, but the reality of her first experience was that she was cast with a woman many years her senior, and there simply was no connection between the two. In the end, the scene was shot, though as Melrose relates it, she had great difficulty performing, and subsequently she has become very selective about with whom she will appear in a lesbian sex scene, only agreeing to do scenes with girls she feels a strong natural attraction to.
Melrose Foxxx entered the porn business in 2007, when she was around 24 years old, and her work earned her an Urban X Award in 2010 for 'Best Group Sex Scene.' She has appeared in over 150 titles to date, but has been making less movie appearances of late, instead touring the country as a feature performer in strip clubs, leveraging her over 82,000 twitter followers to pack adult entertainment venues in which she's appearing, and which gives her the opportunity to directly connect with her fans.
from mrporngeek.com
Age:

old enough

Sex/Orientation:

female

Body Type:

silm yet curvy

Location:
Kinks:
Random Fact: