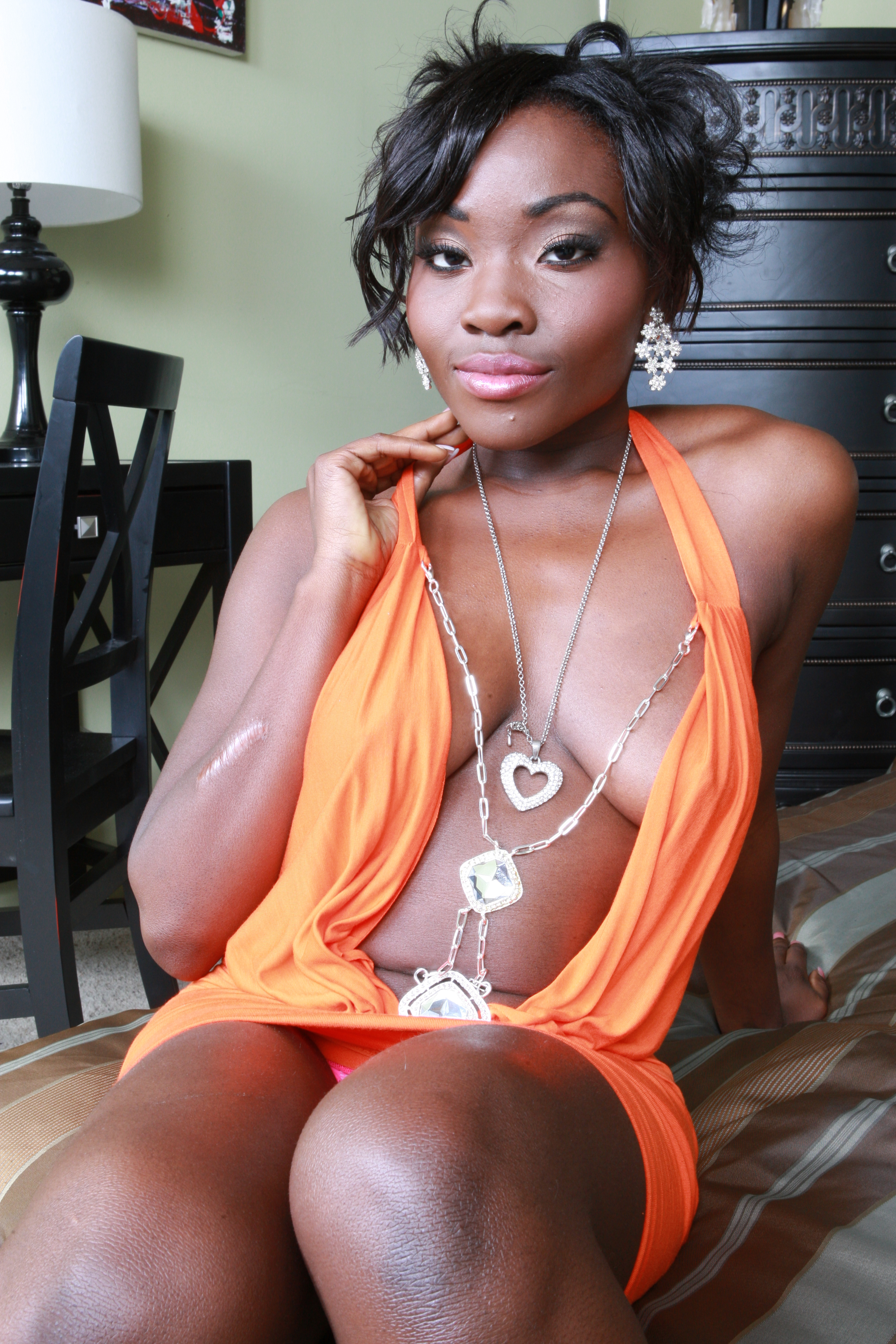 Osa Lovely
Osa Lovely is a beautiful adult film star and glamour model who has been thrilling fans since 2008. Following a 7 year hiatus, Osa Lovely resumed her porn career in 2016 in fantastic fashion. Best known for her sizzling Brazzers, Dogfart and Devil's Film scenes, Osa Lovely remains a fan-favorite performer who was nominated for "Most Spectacular Boobs (Fan Award)" at the 2019 AVN Awards.
So where did it all begin? Hailing from Dallas, Texas, Osa Lovely has Liberian and Bajan heritage. Osa Lovely has always had an ambitious nature and entrepreneurial spirit. In fact, Osa Lovely worked at her father's car dealership whilst attending Trinity High school. During this time Osa Lovely also sold pagers and cell phones to her teachers as well as selling candy bars to her fellow students. Talk about having a natural talent for business! Osa Lovely has discussed these early years during her July 2017 Fleshbot interview, divulging that;
"I was the nerd. I didn't fit in with a certain ethnic group growing up. I was first-born American so I could relate to slang or the new rap song. I also had an accent (my family is Bajan and Liberian) until years of speech classes changed that. I found myself more of a leader than a follower. I can't follow something I can't relate to. I realized I fit in with the 'foreign kids', the ones that were first born here with strict parents and rooted culture still surrounding them. It didn't matter where you were from. We all understood we were first American with a foreign family and that was all the connection we needed…
Around the beginning of high school, I attended the most diverse school I know in the South – Trinity High. They embraced diversity. Our whole school was foreign. You walked in the lobby and if you looked up, you'd see tons of flags hanging. It represented a sense of being without needing to change who you are. I didn't date anyone in high school. I was too busy making money selling cars from my dad's dealership and selling my teachers 2-ways and pagers, eventually cell phones. Selling candy bars to the kids – I ran business LOL. So no 'boy' interested me. My nickname was 'Untouchable'. I didn't see a man's balls until a couple years prior to porn".
from XXXBios.com
Age:

old enough

Sex/Orientation:

female

Body Type:

curvy

Location:

Hometown : Dallas, Texas

Kinks:
Random Fact:

In 2009 Osa Lovely postponed her adult film career in order to focus on her own personal and professional projects. Much to the joy of her fans, Osa Lovely decided to resume her adult film career in June 2016.