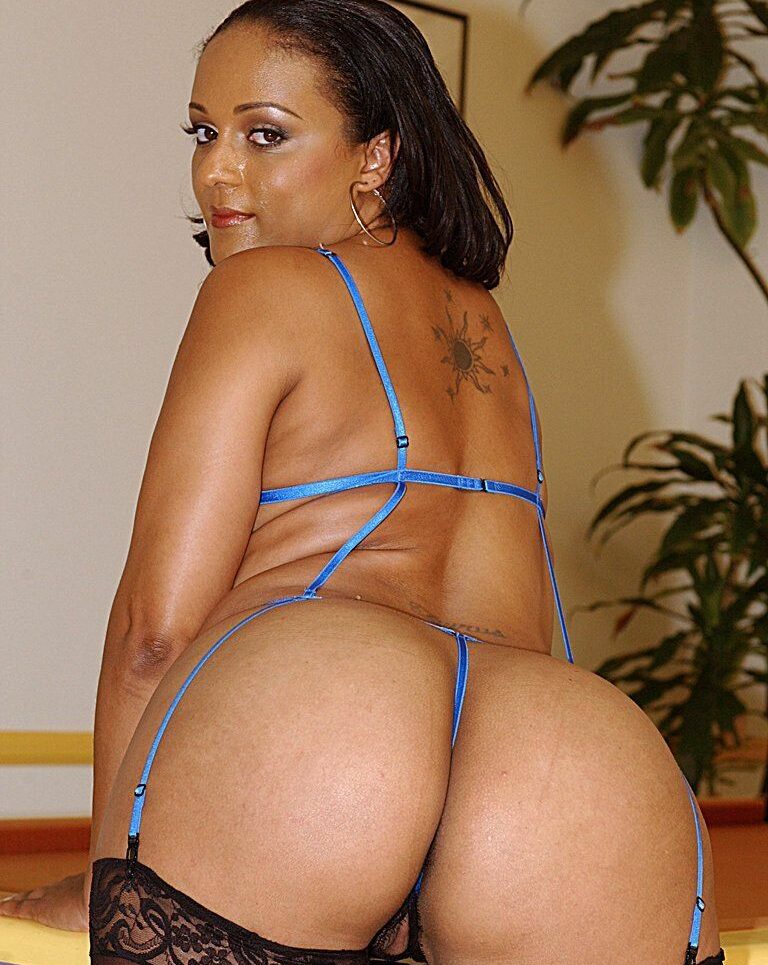 Mya G
Mya G is half black, half white and she is channelling everything sexy about each of those things. Along with her beautiful black skin, it is clear that she got her ass from the black side of her family. Her ass must have its own parking space at the porn studios as it is fucking massive in the best way! Mya G certainly has the body for porn. To say that Mya has curves in all the right places isn't doing justice to her fucking curves! She does have a pretty small chest, but that is just because all of the shit that would make up her chest found her ass and stayed there!
Mya G is certainly leaving her mark on the porn world. It would appear that Mya hasn't done much porn recently, from the scenes I can find anyway. So we'll never know what the fucking "G" in her name stood for. Could it be "Gawd damn look at that ass" we'll never know! One thing is for sure though, Mya G could have been a huge fucking pornstar. She has starred in over 50 porn films and is apparently still part of Evasive Angel porn studio, so perhaps her porn career hasn't finished just yet.
As always, I give you little porn scene recommendation in these pornstar bios. If you haven't ever seen Mya G's great work, I would suggest you check out her porn scene with Lexington Steele. You know the cock and the difficulty that some pornstars have coping with the monster, now watch Mya G attack that shit, ride it, suck it, destroy it! It is a thing to behold.
Mya G is in her 40's now and still looks sexy as fuck and is a true MILF in every sense of the word. I doubt that Mya plans on stopping her porn career any time soon as she came into porn quite late and so she still has plenty that she wants to fuck and suck, I am sure. Go check out Mya G, if you love phat asses attached to beautiful ladies that know how to get down and dirty, you'll love her!
Age:

old enough

Sex/Orientation:

female

Body Type:

Thick

Location:
Kinks:
Random Fact: