Bonus Content
| "To know many strangers is aroused by my clips post and tweets makes me feel powerful and dominate. It gives me not only the sense of power but influence." @mistressbossla1
"To know many strangers is aroused by my clips post and tweets makes me feel powerful and dominate. It gives me not only the sense of power but influence." @mistressbossla1
Posted on November 15, 2019
Charlie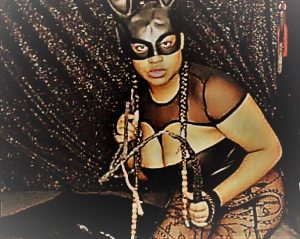 Hi, I'm Mistress Boss Labet, one of Houston's most dominate ebony mistresses and sissy pimptress. I am 33 years old, I have been a professional dominatrix for the past 10 years and a pimptress for 5 years. I am from te Caribbean. I have worked the streets of Amsterdam red light district for 2 years using and abusing my slaves. I am also a webcam mistress, I create fetish content and I offer a number of fetish websites. I love to travel, cook, and explore new and exiting adventures.
How does it feel to know so many strangers are aroused by your clips, posts, tweets, etc ?
To know many strangers is aroused by my clips post and tweets makes me feel powerful and dominate. It gives me not only the sense of power but influence.
Are you a fulltime dominatrix / mistress / Goddess? For those who aren't that familiar with the terms is there a difference? Or is it just preference?
I am a fulltime dominatrix I prefer mistress there is not to much of a difference expect to how you want to be view with the term for example . A dominatrix might be looked at as a woman that wear powerful looking garments leather or latex and beats men for a living . A mistress might be looked at as a woman with great control authority or ownership . A goddess a woman honored or adored as physically attractive or of superior charm. They all cater to some type of fetish.
What is something you haven't done in a session that you've wanted to try? Is there anything you think you'll never do within BDSM or fetish?
I have always wanted to use a strap-on on a male with his whole family looking in astonishment. Well excluding under 18 of cause I would never be able to allow any type of child pornography for that is against what I do but is a fetish to many . that I would never do in BDSM and Fetish. 
How long have you been a content creator? What is your favorite platform?
I have been creating content for about 4 years my favorite platforms is onlyfans for they offer a membership for a variety of my content which I use to cater to a specific crowed . and Iwantclips for they pay more.
How do you respond to someone that says fetish and BDSM is just about kinky sex and getting off?
Fetish and BDSM is not about sex it is the power and control of the game . it is all a game a mind trick for many reality, sex is sex but you can add certain fetish acts or fantasies in It, but it is more about the power exchange not sex and some random kinks.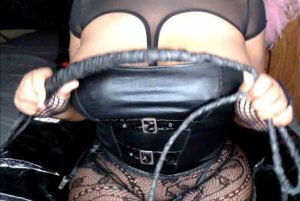 Do you believe some can truly be a "switch"?
Yes some people can be a switch it is more about accepting your dominant and submissive side. Just like we have two sides to our nature part of you might want to be submissive for some type of reason and the other side of you might want to be dominate solely based on some type of self or sexual gratification. 
What is your favorite type of femdom activity?
I prefer face sitting and ball busting for both actions puts me once again in a power exchange situation and shows me as a true dominate mistress. 
What is the most sensitive part of your body?
The most sensitive part of my body is my nipples for they are sensitive to the slightest thing even clothing friction .
What is your wildest or most unexpected experience in a session?
My most wildest unexpected experience in a session would have to be having my two submissive slaves ask for them to play together for the first time while still not liking each other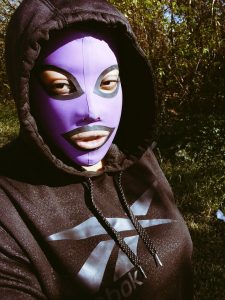 Most performers/content creators say they like the interaction with fans through CAMs and social media, in just a few words how would you describe your fans?
In a few words to sum up my fans they are quite a taboo and unorthodox bunch, lets just say they are into the unusual type of fetish .
Do you visit adult sites? If yes do you have a favorite niche?
I visit lots of adult sites my favorite niche is feminization and sissy pimping also hypno .
What is something people always assume about the BDSM and fetish lifestyle and are always wrong about?
Most people that do not know what BDSM and Fetish lifestyle is always assume it has to do with fetish and kinky sex. But it is not . No where near that.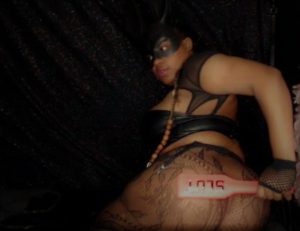 What is the next, project, shoot, etc?
My next project and shoot is to crate more feminization clips with multiple sissys to create an empire of the one and only ebony sissy pimptress of all time .
Are guys intimidated by you?
Most guys usually is intimidated by me ones they find out I turn men into women and castrate them all.
Where can your soon to be fans find you?
1a. https://www.mistressbosslabett.com/mistress-boss-labet 1. https://www.youtube.com/channel/UCQCQLnulkjX2_1VsNfPPScg
2. https://twitter.com/mistressbossla1
3. https://mistressbosslabet.tumblr.com
4. https://www.facebook.com/mistressbosslabet
5. https://iwantclips.com/store/277975/Mistress-boss-labet
6. https://www.clips4sale.com/studio/124943/19213661
7. https://www.livejasmin.com/en/chat-html5/Mistressbosslabe
8. https://www.kinkbomb.com/studio/mistress-boss-labet
9. https://www.dickievirgin.com/country/new-jersey