Bonus Content
| The kink/bdsm world is so wide, so beautiful, so amazing…. @StonerSuccubus
The kink/bdsm world is so wide, so beautiful, so amazing…. @StonerSuccubus
Posted on July 15, 2019
Charlie
Hello world My name is Goddess GothCakez!

I was born in Philadelphia

I currently live in sunny Los Angeles

Hobbies are watching anime (which i got to get back to), movies, make up, designing, listening to music, playing video games, read sci fi fiction, back ground acting, modeling…the list goes on I'm pretty much in and up for anything lol
How does it feel to know so many strangers are aroused by your clips, posts, tweets, etc ?
I love it. It's my favorite knowing people all over the world cum to me and my erotic art. And when my premium and OF subscribers interact with me that s**t is so f**king dope!

Only downside is most ppl who watch my stuff really just watch my teasers. I wish more tipped and interacted with me because i just wanna make people c*m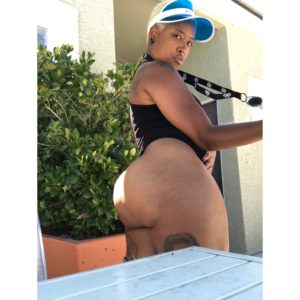 Are you a fulltime dominatrix / mistress / Goddess? For those who aren't that familiar with the terms is there a difference? Or is it just preference?
I'm officially back to being full time this month! I'm Succubus Goddess. Which is kind of a dominatrix, a goddess and a mistress all wrapped in one perfect package. There are always differences between those three. But choosing one is always about preference and choosing what you like and what works for you.  
What is something you haven't done in a session that you've wanted to try? Is there anything you think you'll never do within BDSM or fetish?
Honestly I have yet to get a legit client. It's crazy how many people just flake or end up being disrespectful to our arrangement and have to get cut off. No amount of money will ever make me put myself second. I want a good sub thou one who I can really have one on one in real life fun with. But who knows. I really want to do a tied up, forced orgasm, ass worship, face sitting session. I'm ready to have my little human sex sub. There's very few things I don't like but that's because I don't like it ever lol but I'm always up to try anything.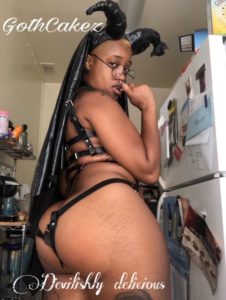 How do you respond to someone that says fetish and BDSM is just about kinky sex and getting off?
I would say anyone who judges something they have no part in are closed minded people. The kink/bdsm world is so wide, so beautiful, so amazing. It's a dope balance of sensual, seductive, and sometimes down right nasty and I absolutely love it.
Do you believe some can truly be a "switch"?
I do believe that anyone can be a switch because I'm a switch. I know how you fulfill all fantasies ( within my consent). I'm honestly only submissive to my girlfriend. She's the alpha.
What is your favorite type of femdom activity? ( face sitting, ass worship, ball busting, etc )
I love ass worship!!! Lol because I love my ass and so does most of the world.
What is the most sensitive part of your body?
The most sensitive are my nipples and my clit pretty normal.
What is your wildest or most unexpected experience in a session?
I don't know. It's probably one of my old premium buyers and how much he'd c*m a day for me.
Most performers/content creators say they like the interaction with fans through CAMs and social media, in just a few words how would you describe your fans?
I can't wait to actually cam. That's a goal for this month. My social media platform fans can be fun, or just plain rude.
Do you visit adult sites? If yes do you have a favorite niche?
I usually go to pornhub been on that site since I was 19 lol I'm now 28 so I'm really faithful. I love black porn amateur porn, and I have a few favorite women pornstars.
What is something people always assume about the BDSM and fetish lifestyle and are always wrong about?
One thing people assume is everyone will be down with everything. Consent is KEY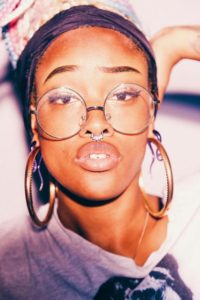 What is the next, project, shoot, etc?
Next project I'm looking to do more interactive/ JOI content. Cosplay lewds, and some vanilla content.
Are guys intimidated by you?
Everyone is intimidated and it kinda makes me sad because I'm really down to earth, only thing I don't take is disrespect. I talk to everyone who hits me up.
Where can your soon to be fans find you? Sites, twitter, etc

All my platforms!

Come say hi on my Snapchat anytime. It's my public and my premium wrapped in one!