Bonus Content
| "Someone can spark something in you that makes you want to submit while there are others that spark something in you that make you want to be dominant." @MistressMarley9
"Someone can spark something in you that makes you want to submit while there are others that spark something in you that make you want to be dominant." @MistressMarley9
Posted on October 08, 2019
Charlie
Hello, I'm Marley. I'm a 25 y/o content creator, serial entrepreneur, lover of earth and all things beautiful. I was born overseas but currently reside in NC, USA. In my free time you can catch me reading a self-help book, gazing at the stars, astro traveling or putting my artistic abilities to the use. I am a very dynamic person so please don't assume you know me based off this interview… this is merely just one side.

How does it feel to know so many strangers are aroused by your clips, posts, tweets, etc ?
I feel honored? lol. I think so many people and women think men in everyday life aren't aroused by them in normal settings like the grocery store, work, CHURCH lol but it happens everywhere… men are… men. I put out. free content for stranger to enjoy but when they start to bug me and forget my time isn't free it becomes annoying. In other words, be aroused from a distance or be payment ready lol.
Are you a fulltime dominatrix / mistress / Goddess? For those who aren't that familiar with the terms is there a difference? Or is it just preference?
Dominatrix is like an umbrella term. I'm not full-time dominatrix but I am a full time sex-worker. I just go with the flow of the universe and like to explore different things. I'm slowly but surely finding my niche and I'm believe I will soon take on being a dominatrix full-time.
What is something you haven't done in a session that you've wanted to try? Is there anything you think you'll never do within BDSM or fetish?
I have yet to lock someone in a cage lol. I don't indulge in and fetishes that deal with [younger] age play. I'm pretty openminded and a respect/understanding of the psychology of fetishes and kink which allows me to explore more. So, there's not much I won't try at least once.
How long have you been a content creator? What is your favorite platform, Onlyfans, Manyvids, clips4sale, iwantclips, AVN etc .
I was a dancer for 5 years and recently started creating content. I wish I would have started earlier but I believe on divine timing so no better time than now. My favorite is onlyfans and manyvids because I bring in most of my revenue here.
How do you respond to someone that says fetish and BDSM is just about kinky sex and getting off?
I would just listen and try to understand where they are coming from. I think everyone their own personal reason why they do things so I can only say what it means to me and what I think it is about.
Do you believe some can truly be a "switch"?
Yes, I do. People are dynamic and often have multiple interest. Someone can spark something in you that makes you want to submit while there are others that spark something in you that make you want to be dominant.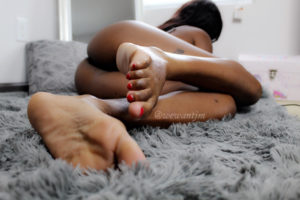 What is your favorite type of femdom activity? ( face sitting, ass worship, ball busting, etc )
I love it all. I love exercising my power over my submissives. I love sissy training, findom, public humiliation and sissy training. Also, I love love love pegging.
What is the most sensitive part of your body?
Like most Libras, my back.
What is your wildest or most unexpected experience in a session?
I had a scat session lol. Won't go into details but google it… It was actually pretty funny and interesting.
Most performers/content creators  say they like the interaction with fans through CAMs and social media, in just a few words how would you describe your fans?
   Supportive, fun, freakyyyyy lol.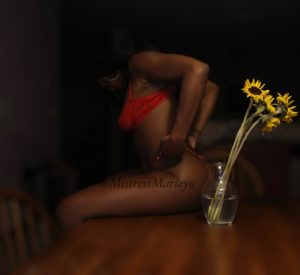 Do you visit adult sites? If yes do you have a favorite niche? If you mean to watch porn?
No, I subscribe to onlyfans. I love watching pussy eating videos lol. I so hope this is what you're asking lol.
What is something people always assume about the BDSM and fetish lifestyle and are always wrong about?
It's easy. It's no where near easy. It's a dedication and constant seeking of knowledge.
What is the next, project, shoot, etc?
I am working on a book. Can't go into details but it will be epic!
Are guys intimidated by you?
Always.
Where can your soon to be fans find you? Sites, twitter, etc
Twitter: MistressMarley

Onlyfans: onlyfans.com/lilithvseve

Instagram: @wewantjm