Bonus Content
| – @sheisnovember "my movies are not just porn, there a serious of stories that happens to involve a lot sex scenes"
– @sheisnovember "my movies are not just porn, there a serious of stories that happens to involve a lot sex scenes"
Posted on June 13, 2019
Charlie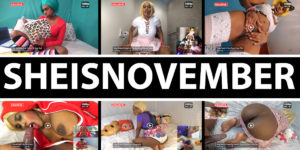 Please give me a little background information for the introduction. Where you were born, where you currently live, hobbies, etc
Name:  Msnovember (Also Known As) Sheisnovember
Born/ Raised/Currently Reside In: Atlanta Georgia
Height: 5'3
Race: African American /Japanese (Bi-Racial)
Age: 24
Bust: 36DD
Weight: 105 lb
Education: 2 Years Of College At Atlanta Tech
How I Got My Start: While Working as a webcam model, I was approached with a number of porn scripts and after creating a few videos, I decided to start My own company. I prefer to own my own name and videos, so every film that I'm in, I also own. I produce my videos in conjunction with Producer J.D.G, who has a similar vision that I have. I create reality porn which is somewhat based on my real life, or past life (lol). The characters in my videos are all based on real live people and a little bit of what happened with those people. Many of my film themes involve my Step Dad (there is a reason for that…). Msnovember/Sheisnovember is Me, and I am Her, or I use to be Her. I now share my tales and adventure with You all with a porn twist.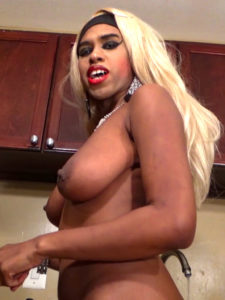 Hobbies 1: I am a huge Gamer Girl, I play "Overwatch" and "World Of Warcraft" on PC Everyday For Hours, although I admit that i'm not very good, but have fun getting my ass kicked, lol. I try "Call Of Duty" every now and then, but unfortunately I can't get past the first few stages, so I eventually give up.
Hobbies 2: Anime hunting-collecting, I go out looking for anything Kawaii and Anime on sale at the nearest malls. I decorate with the dolls and posters, which is why I have a lot of Hello Kitty in my video backgrounds. My room is full of pops and action figures, I bet I have a couple thousand worth sitting around.
Hobbies 3: Public Porn Scene Search, I literally go out looking for exciting areas to shoot the public portion of my scenes in. When I see a  really cool area, I walk around it and decide how I can get away with shooting a public sex scene there, which are actually very scary while filming.
Hobbies 4: Skating boarding is something I tried to do professionally, but I have been told that I'm not a pro (LOL); Although, I still love to practice at the skate board park. On a side note, at some point, i'm going to do a video involving skate boarding soon, when I get around to it.
How does it feel to know so many strangers are aroused by your clips, posts, tweets, etc ?
I fell honored to be apart of Someone's  life in some way, and to have an effect, as if i'm apart of there word. My work is playing a role in There day, which gives my work a purpose. After all the hard work that I do, to then see the positive results is like having a climax, like at the conclusion, You get this pleasure or positive response.

Do you have any tattoos or piercings ? If yes,how many do you have? Where are they? Which is the most recent? Which was the most painful?
Crazy story, I have one very large tattoo on my back, that only exists, because I lost a bet with my Friend. We were very high that night and I don't remember much, but We both went to a Tattoo Artist , and She choose the tattoo that I would get… I never wanted any tattoos, but I also keep my promises as well, including bets.
What is the most creative pickup line you've ever heard?
Literally, I have not heard a regular, lets go on a date line in years, since I have been in porn. Its always purely sexual. Some of those lines are: " I am a virgin, and I want You to be my first", also " Today is my Birthday, and will You have sex with Me". I'm never sure why it being Somebodies Birthday would mean that I would want to have sex with them, but i'm always polite when I hear such lines.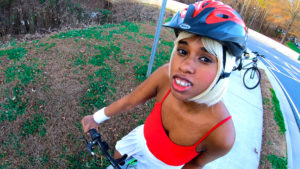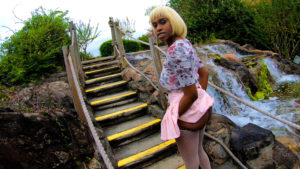 Are you a dom, sub, or switch in your personal life?
I am Very Submissive, or rather I don't know how to be dominate, so by default I am a Sub LOL. I prefer a Man to take the lead, accept when I'm Gaming, and in that world, I am in charge…
What is the most sensitive part of your body?
Oddly enough, my "Ass Crack" after my skate board injury to my tail bone. After I healed from the injury, the spot gives me an unusual amount of pleasure, which is why I love my ass licked often. While getting my asshole ate, I can feel the pleasure in that healed spot also.    
What is your wildest or most unexpected experience on a shoot?
When I, or rather We (The Male Talent), walked into a crime scene, and it would appear that We did the crime. We went out to shoot a public scene very early in the morning, expecting the area to not have other people around. When We arrived, the area was highly vadalized and must have happend like literally right before We arrived. Were standing there with bags full of odd looking equiptment that the average person would not have and very suspicious. Now We obviously didn't do anything, but there are cameras there in the general area. The problem was that because a crime happend, i'm certain that the camaras will be reviewed to find the criminal. Which means are video shoot if fucked, We can't film in that area now, because We would be caught for certain. Plus the Police would be involed. That particular video was delayed for a very long time, because that was the last scene… P.S I can't give a lot of details on that video shoot, because of that reason.
What is something you haven't done on a shoot that you've wanted to try? Is there anything you think you'll never do sexually?
Well I really really want to shoot a video in an Air Port and Air Plane, but I'm afraid that may  be going to far. I'm scared that the FBI or other Government agency may come after Me. The TSA may also think that i'm casing the place for a terror act (because of the cameras) or just take it personally that I did a porn there. So i'm tempted to do a public shoot there, but i'm worried about the consequences. Although I do plan on fucking at Disney World sometime soon.
What might I never do sexually: I will probably never do a "Gang Bang" because, it is not in my character. Much of My Msnovember/Sheisnovember character is loosly based on my real life or what I would do under those circumstances, which I would not likely do a Gang Bang in real life.
What part of your body do you feel goes underappreciated?
My toes get ignored more then I would like, as I go to great lengths to decorate and pamper them. Some may say my toes taste like sugar, or at least, the closest Your going to get in a ladies feet.
Who is the most fun and/or laidback person you've ever worked with?
My main Male Talent And Director J.D.G is very fun to be around before the shoot, but while shooting He becomes a very hurtful Person. The Artistic part of His personality is also very mean, but I deal with it, because the results come out very well.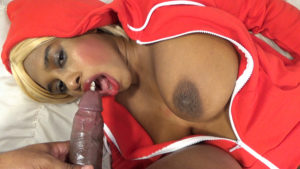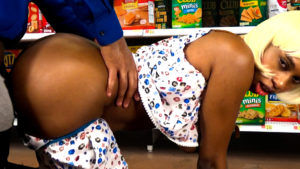 Most girls say they like the interaction with fans through CAMs and social media, in just a few words how would you describe your fans?
If fell like I have a lot of like minded Fans, or Kindred spirits, like we have many of the same things in common. So We all resonate with each other well and are on the same page. I think my fans understand me, and to an extents, I also fell like I understand them.
Do you visit adult sites? If yes do you have a favorite niche?
I have a big Lesbian porn fetish, so I find it where ever I can, the I proceed to rub my little pussy until I orgasm…
Do you watch your own movies? Does it turn you on?
I love watching My own pussy get penetrated for some weird reason, I like seeing what my bootyhole does while i'm getting fucked, which I know is strange.
What is something people always assume about you and are always wrong about?
That my movies are just porn, when in fact there a serious of stories that happens to involve a lot sex scenes. My videos are all connected and the each story proceeds into the next. When all pieces together becomes an adventure, a porn adventure…
What is the next, project, shoot, etc?
The next big project will be My biggest or at least My most challenging shoot yet. I'm going Canoeing on a river and will literally fuck while Canoeing, which I have never done. I'm scared actually, I have never even been on a boat, and i'm sure fucking on a small Canoe will be hard. Will see…
Are guys intimidated by you?
They seem to be very comfortable with Me, I usually feel like guys are speaking freely, so I think so…
Where can your fans find you? Sites, twitter, etc
1.  Sheisnovember.com     (My Website)
2. @sheisnovember    (twitter) mm,.l