Bonus Content
| Queen Semira "I asked his level he said 7 and I remember having the biggest smirk" @QueenSemira
Queen Semira "I asked his level he said 7 and I remember having the biggest smirk" @QueenSemira
Posted on September 07, 2020
Charlie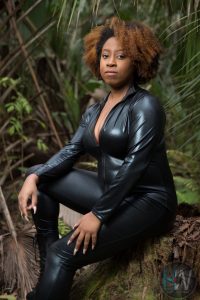 I've Been Queen Semira since 2013 My mentor was a Findom therefore i came to the scene as a Findom as of now i'm a Lifestyle Femdom & Professional Dominatrix. I was born in Cleveland, OH and i'm now based out of Orlando, FL. 
How does it feel to know so many strangers are aroused by your clips, posts, tweets, etc ?
I really don't mind that strangers are aroused by my content, I actually want them to be aroused that's how i pull them in really. Atrraction makes bdsm possible!
Are you a fulltime dominatrix / mistress ? For those who aren't that familiar with the terms is there a difference? Or is it just     preference?
Yes i'm a full-time Dominatrix  It's really about preference some Dominants work vanilla jobs and can't be full-time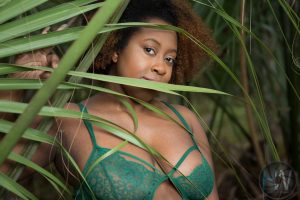 What is something you haven't done in a session that you've wanted to try? Is there anything you think you'll never do within BDSM?
I haven't had a session with a female submissive but would like to…Although i have a wide range of fetishes i would and least try new fetishes before deciding i don't  like it aa in changing adult diapers, its not my kink.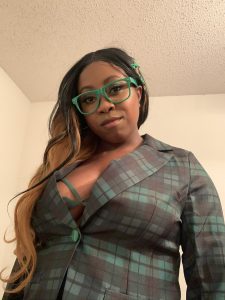 How do you respond to someone that says fetish and BDSM is just about  kinky sex and getting off?
I would disagree and would say they have been watching too much fetish porn. To me getting off for the submissive is a reward and a rare privilege. If i am served properly i may give such a reward.
Do you believe some can truly be a "switch"?
I do believe a person can be truly a switch, some just like both side of the token and why not?
What is your favorite type of femdom activity?
I enjoy sadism(impact play), strapon, cock & ball torture, ball busting, chastity and facesitting.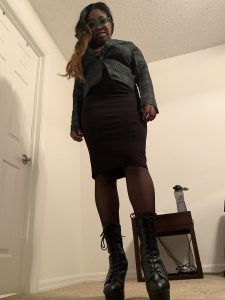 What is the most sensitive part of your body?
The most sensitive part of my body is my nipples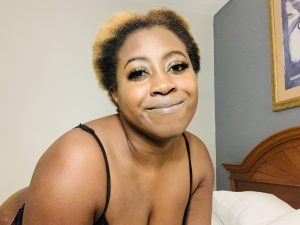 What is your wildest or most unexpected experience in a session?
My most wildest experience in a session was with my longest submissive D we have been in a D/s relationship for 3 years now, sometimes i can't believe its been that long. He's my masochist/femboy soon to be lolita doll…we were in a swingers dungeon as guest performers, we had been going for about 2 hrs and he was at a level 9 so i took a meat tenderizer and put it in the ice bucket while giving him a bit of a breather. I gave him some nice scratches on his back with my nails, took the meat tenderizer out the bucket and used the soft side for the cold sensation. i might have ran it across his skin for a while i asked his level he said 7 and i remember having the biggest smirk looking at my domme sister as she gave me the "tear his ass up face", we fuel each others fire every time we're together. Anyway i turned the tenderizer over on the spiked side and made him yell 10. It was so satisfying!
Do you visit adult sites? If yes do you have a favorite niche?
Yes I watch porn, I normally watch BBC solo or Ebony couple amateurs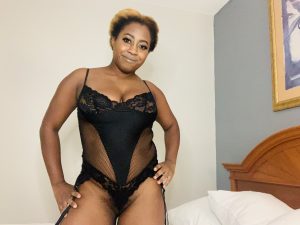 What is something people always assume about the BDSM and fetish lifestyle and are always wrong about?
Everyone assumes that BDSM is like its portrayed on the porn sites which is not the case its not always about the nut at the end. I make my submissive ask for permission and i chose if i want them to cum or not.
What is the next, project, shoot, etc?
I am filming more and more but I've been working on starting a pegging/strapon series and a sissification or sissy academy series.
Are guys intimidated by you?
I don't think men are intimidated by me until they're bound and i have a paddle or flogger in my hand.