Bonus Content
| "Only Thing I Wanna Do On Camera Is Strap An Guy An Make Him Cum." @Hazelnutxxxstar
"Only Thing I Wanna Do On Camera Is Strap An Guy An Make Him Cum." @Hazelnutxxxstar
Posted on October 11, 2019
Charlie
Hi My Name Is Hazelnutxxx . I was born An raised In New York City. I Currently Live In Bronx .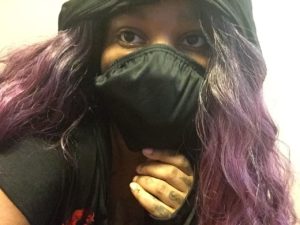 How does it feel to know so many strangers are aroused by your clips, posts, tweets, etc ?
It Feels Amazing To Know My Content Reaches So Many Different People.So Many People Enjoy My Work
Please tell us about your tattoos and/or piercings ? How many do you have? Where are they? Which is the most recent? Which was the most painful?
I Have 57 Tattoos In Total.!! I have 35 on my hands each finger has 4 tattoos on them. I have 4 on my neck 3 on my left arm two on my lower right arm. I Have two on my stomach one tramp stamp one on each cheek. I have one on my lower left leg an one on my lower right leg. I Have One Chest Piece .The Most Recent One Was The Cross On My Stomach. The Most Painful Was My Tramp Stamp.
How long have you been a content creator? What is your favorite platform?
I Been Doing This Own Content Creator Thing For 1 year An Half Now. My Favorite Platform To Sell My Content is Pornhub And CamSoda.
What is the most creative pickup line you've ever heard?
The Most Catchy Pickup Line I Had Was Um " Do You Have The Time Can You Tell Me The Time An Can I Have Your Number .
Are you a dom, sub, or switch in your personal life?
I Am More Submissive In My Personal Life.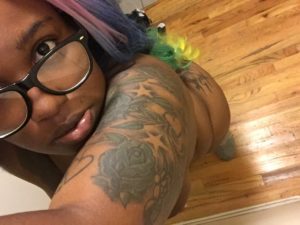 What is the most sensitive part of your body?
My Most Sensitive Part Is My Breasts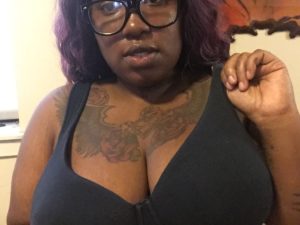 What is your wildest or most unexpected experience on a shoot?
Having To Shooting With The Production Person Instead of A Male Pornstar!!  
What is something you haven't done on a shoot that you've wanted to try? Is there anything you think you'll never do sexually?
Only Thing I Wanna Do On Camera Is Strap An Guy An Make Him Cum. I HAVE NOT DONE AN WILL NOT DO A GANGBANG
What part of your body do you feel goes underappreciated?
The Most Unappreciated Part I Will Say Is My Back.  
Who is the most fun and/or laidback person you've ever worked with?
The Most Fun A Laid Back Was Male Pornstar's was Blackchrist An Tae 
Most models say they like the interaction with fans through CAMs and social media, in just a few words how would you describe your fans?
My Fans Are Pretty Cool An Chilled I LOVE MY FANS   
Do you visit adult sites? If yes do you have a favorite niche?
My Favorite Site's An I Work For Them Is Xvideos An Pornhub.
Do you watch your own movies? Does it turn you on?
Yes I Watched My Own Stuff An HELL YEAH I TURN MYSELF ON.
What is something people always assume about you and are always wrong about?
PEOPLE ASSUME IM FRIENDLY AN I'M NOT .
What is the next, project, shoot, etc?
Can't Tell I Have A lot In Store
Are guys intimidated by you?
Yes I Don't Know Why I LOVE GUYS!!
Where can your fans find you?
People Can Find Me On Pornhub As Hazelnutxxx

You Can Follow Me On Twitter As @Hazelnutxxxstar

An Instagram As Camsodagirlhazelnut