Bonus Content
| Myster Mysterious The Freakmaster @Mysteriousfmxx "a production had to stop for a HOME RUN PIE break"
Myster Mysterious The Freakmaster @Mysteriousfmxx "a production had to stop for a HOME RUN PIE break"
Posted on June 18, 2019
Charlie
little background on Myster Mysterious
What's up y'all I'm MYSTERIOUS THE FREAK MASTER aka MYSTER MYSTERIOUS (RINGMASTER OF THE CURCUS OF FREAKS). I'm a content producer/talent born and raised in Stockton, CA. That's northern California by the Bay Area for those who are familiar with California. I rap, produce, do graphics, photography, video. I'm a full time tattoo artist. The character of Myster Mysterious is that of a old circus sideshow magician always looking to intrigue people's sexual curiosities. Some people call me the P.T Barnum of the industry because I bring all the freaks together like a circus show to give you unique sexual shows. I look to shoot people with unique sexual talents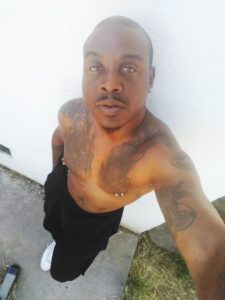 How does it feel to know so many strangers are aroused by your clips, posts, tweets, etc?
It's awesome and intriguing to know that people really like and dig the content I make. It could be one of my more funny story line vids, my romantic stuff, or the hardcore me banging out a chick and making her cream. That is the stuff the fans like and also the stuff I like. I wouldn't make any content I wouldn't like to watch myself. Being able to bring a bunch of variety into my sexual styles makes for hot stuff. If the chick is hot and delivers a very nasty performance, it turns me on and I get to get in tune with the girl. A good connection is what people want to see. Even though we do some acting here and there with our vids, I surely want what I film to feel believable like it's just average people having sex. Im a vouyer and a exhibitionist so I like to watch and be watched. Since people really like what I do… I'll keep that format til I come up with something new. I love the fans… keep watching.
Have you ever agreed to meet a fan?
As far as meeting fans, I've had alot contact with me wanting to see me. Couples wanna book me to fullfil a few fantasies for there girls they've always wanted to try. I never thought any one would ever wanna book me so I stayed on a independent grind, but now that there seeing me giving these ladies a dicking down and a dynamite performance, I'm starting to get in demand… Lol. Some fans happen to be performers who have been following my work and want to do a project with me. So Ive had a few of them and a few fan fucks. I'm pretty open with the fans. I talk to them, Answer DM's, give some advice and information. I can't make you a star but I definitely get you on your way there. So if there's any female fans that want to fuck me…let film it, hit me up and let's talk. Yeah buddy let's make magic
Most performers and producers say their home life, sexually, is pretty bland compared to what they produce on screen, is this true for you? Has a shoot or encounter with a fan ever inspired you to try something in private?
Now my sex life off camera is totally different than sex on camera but I do my best to bring the heat in both. With personal life sex you don't have to focus… it's more of going with the flow. Its a little more intimate. The connection to the girl is totally different. Now don't get me wrong I get connected with the girls I shoot with, but usually it's a shoot and we both go different directions. We don't have the time to sit around and have sex just to get to know each other's bodies. Personal sex lets you tune in on the girls sexual signals, her arousals, foreplay. It's not on a time limit or schedule. Now I do bring stuff from my personal sex life to the film. Some of my tricks and techniques. I still try to make it look erotic and hot and how I feel when I'm at home. Now with shooting film. I love it. It gives you the ablilty to be free. I get to bang girls out anyway possible that I know most girls won't go for and don't have to hold back. That's what the fans wanna see. Free range….let you hair down… fuck me like you hate me sex, with a splash of sexiness. I get to do stuff that I know a average girl wouldn't even try (but I can talk her into it…lol). I've learned to be open with myself and teach my partner to be open. So both on and off camera the sex is gonna be different…..but good!!!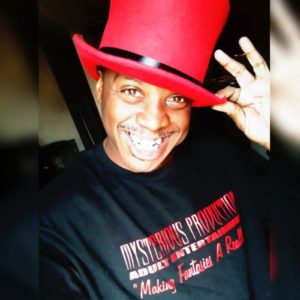 Has a performer ever offered to do something during a shoot that you never heard of?
As far as a performer offering something, I don't recall. but I do remember in the middle of a blowjob scene the girl yelled out go get me a HOME RUN PIE from the store! I was like man we gotta stop production to get this girl a pie?? We did and she ended up using it as a prop for the video!
What is your wildest or most unexpected experience on a shoot?
Man it's been quite a few experiences that has happened on film. But one I could think of off hand was with Katniss Raw. Me and her fooled around off camera before we finally started shooting scenes. This day we were shooting a threesome and she was getting her pussy ate by my boy while sucking my cock. She's a hardcore girl so she was with the rough sex. So I grabbed her by the head and throat fucked her. Shoved my cock to the back of her throat and she squirted on the guy eating her pussy. Damn near drowned the poor kid. I made her squirt about 5 times while stuffing my cock down her throat. That was my first experience of a girl squirting from giving oral sex. She had a G-spot in her throat…LOL
Who is the most fun and/or laidback person you've ever worked with?
I'm a laid back cool guy my damn self so Id like to work with people who are just as cool as me… lol. People who like to have fun but also is serious about there work. I worked with a bunch of cool people. Marley Moore, Helena Price, Mandie Maytag, Richard Mann, Stunning Summer, BBWHIGHWAY, Katrina Blacked, Don Prince, Mr Stixxx, Ruby Monroe, Kristina Moore, Mr Nuttz, Pussy Bandit, Lady Onyxxx, Lyla Everwettt, Julieta Velezz, Amanda Ryder, and Peachesxxx. I'm definitely looking for more cool and nice people ladies to work with… black, white, skinny, bbw, if your cool then your alright with me… let's work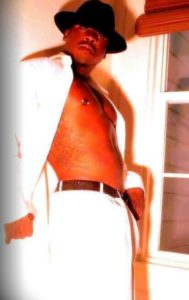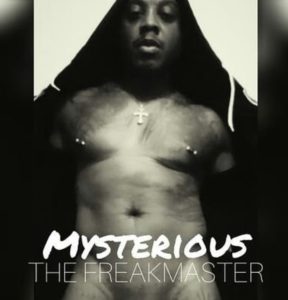 Do you visit adult sites? If yes do you have a favorite niche?
I do look at the adultsites. Some I got accounts on. Pornhub, Xvideos, Xhamster I look at, or you can find my channel either under MYSTER MYSTERIOUS or MYSTERIOUS PRODUCTIONS. I like checking out people's personal sites too. I like to see what's trending. Whats new. But if one I'm on one of those horny nights and I go porn surfing I got a few different niche that get me going… I love facial and oral creampie compilations, all black , anal, asian cumshots, redheads, busty chicks, 3d animation, hot petite bodies, deepthroaters, amatuer, interracial and bbw…. oh I can forget the Brazilian chicks… OMG I love them.
Do you watch your own movies, after post production? Does it turn you on?
Now my own movies… yeah I watch them. Sometimes I'm critiquing myself. Half the time Im saying damn you got to have sex with someone that sexy. But I like to watch adult videos so I make my stuff the way I wanna see it. I know when I watch it I wanna feel as if I'm that guy in the video… so I get the vision that the consumer will see. The content has to be designed to interact act with the consumer… that's why I like 3d animation porn because with animation you can get some crazy shots and interact with the watcher. I'm trying to pull off some creative shots from the camera. Ones that will visually activate them sexual senses and having you aroused
What is the next, project, shoot, etc?
I have alot of projects lined up for the future. I'm still building my Rolodex of industry friends that can help me accomplish some of these projects. But coming up soon I'll be starting a model search tour with Richard Mann. That's my big homie. We will be starting off in Vegas, then to EXXXOTICA MIAMI, URBAN X AWARDS, EXXXTOTICA NEW JERSEY, LOS ANGELES, and starting to bring artist to the BAY AREA to shoot with us. I'm continuing on with my new blowjob series… THE ART OF SUCKING DICK. Also I'll be working on a MILF interracial DVD release, Welcome To The Freakshow, Big Beautiful Babies, Black Love, Pussy Stories, and MYSTER MYSTERIOUS PRESENTS THE CASE OF THE MISSING VIBRATOR. I got a gang of ideas and in the near future they will come to light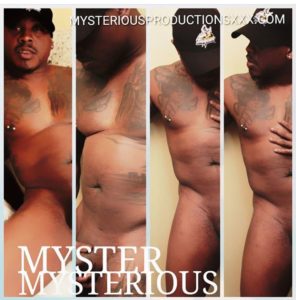 Where can your fans find you? Sites, social media, etc

If fans are looking to follow me, you can find me on these social sites and websites.
Twitter – @Mysteriousfmxx
Instagram – @mysteriousproductions
PORNHUB – MYSTERIOUS PRODUCTIONS
XVIDEOS – MYSTER MYSTERIOUS