Bonus Content
| Miss Alexya ( @mistressalexya ) has an exotic look and a pure dom personality
Miss Alexya ( @mistressalexya ) has an exotic look and a pure dom personality
Posted on June 27, 2019
Charlie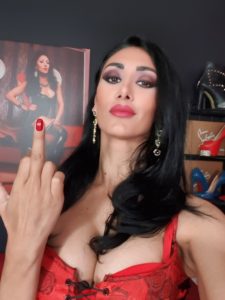 Thank you for taking the time answer a few questions for us. It's often we have professionals in the BDSM culture featured in our interviews. It's something as hobbyists we truly appreciate. Please tell us a little about yourself before we get into the full interview
My name is Alexya, I had a happy and proud upbringing, raised by wonderful parents. I was spoilt and always got everything i wanted, so it if was good enough for my parents then everyone else should do likewise.
I graduated from school with high grades and always liked good food, sport, health life. I love partying and no one is every surprised to find me clubbing, making men drool in my sexy outfits and high heels are my addiction.
I never took any drugs, its not something I ever had any interest in experiementing in. And I never saw the attraction of getting drunk. Everything in balance!
I'm a perfectionist. I'm a personal trainer in my time off, because i love sport and gym is part of my life. I earn very well doing this so online domination is for my own fetish, for my on satisfaction, people need me, people ache to see me – I am their rock, their counsellor, their strength.
Many times I find myself giving advice, helping people get to decisions. make no mistake, I am far from just a sexy bod,y I'm also a brilliant mind, a combination that makes me supreme.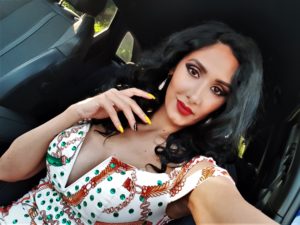 How does it feel to know so many strangers are aroused by your clips, posts, tweets, etc ?
These people are not strangers, but merely lost souls, who have found their path to fulfilment. That comes with acceptance of who they are and their status in my presence. Strangers are people who have an unfamiliarity, however for those that come to me, there is actually a sense of familiarity in the sense that I bring to focus the feelings that they have repressed for so long. they desire to serve and worship a true Goddess.
Are you a fulltime dominatrix / mistress ? For those who aren't that familiar with the terms is there a difference? Or is it just preference?
Labels are an interesting thing, and people read so much into them. I do not wear a badge stating what I am. People discover I meet through all aspects of life deep down will recognise the power I possess. Perhaps they just don't realise it. there is so much stuff written about Dommes, Mistresses and lifestyle BDSM, but why set boundaries and parameters. Why not let be to each individual what the seek it to be. so for definitions I suggest Google. For a true journey to liberation and enrichment, I suggest experiencing me, there you will have your answers…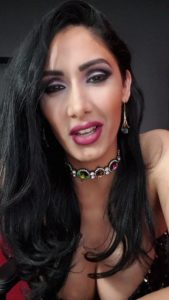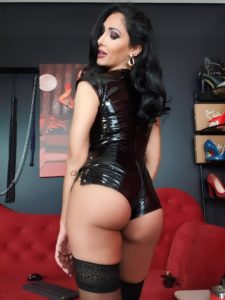 What is something you haven't done in a session that you've wanted to try? Is there anything you think you'll never do within BDSM?

Its an interesting question and somewhat misses the point it I may say. I am a dominatrix, therefore I have an entitlement. Once parameters are set and trust is assured, I am at liberty to act with impunity. I do as I please. Therefore if i wish to try something, I can. If something is asked of me by a slave or sub and it is granted then it is a kindness. To assume that it will be granted suggests that they have choice or a degree of control. I am not one to judge anyone, but be clear a person with specific needs is a fetishist more so than a submissive. A submissive in the true sense must make themselves a blank canvass upon which his or her Mistress may stroke Her sadistic brush.

·       
How do you respond to someone that says fetish and BDSM is just about kinky sex and getting off?

I do not respond to such a person. To do so would engage a narrow minded fool.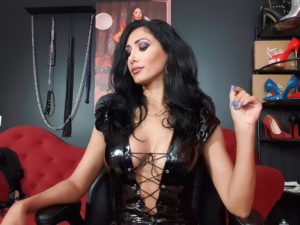 ·
Do you believe some can truly be a "switch"?

No, i simply love to lead, i like to be in control even is my personal sex life, i love to do things i feel, to explore myself, but to be leaded by someone else i feel like losing the power is simply not care, and I do care to enjoy everything i do.
·
What is your favorite type of femdom activity? ( face sitting, ass worship, ball busting, etc )


Wouldn't you just love to fill these pages with rich fantasies and scenarios to get your readers off. the simple answer is I exist. I am supreme and the steady stream of lesser souls that flock to me, instinctively fall to their knees and make offerings in whatever form of sacrifice they feel justifies their worship of me. If they show me adequate respect  and this may come in many ways, spiritual, psychological as well as financial, then i may reward them but indulging their fantasies. But what i will do is lift them above their indulgences and locked their heart in a cast iron age – and if they are lucky then i may occasionally nurture it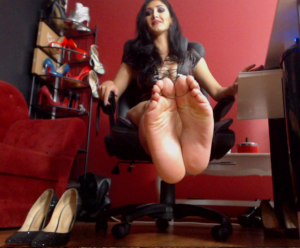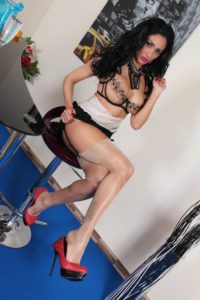 ·       
What is the most sensitive part of your body?
My mind
·
What is your wildest or most unexpected experience in a session?
It is the simple things, then moment of acceptance in a slave resisting the enevitable or the joy of seeing them liberated from the chains of choice and entitlement and singular in their one true task – servitude to me
·       
Do you visit adult sites? If yes do you have a favorite niche?
No, i don;t visit adult sites unless i have fun with a slave's fetish about it .

·       
What is something people always assume about the BDSM and fetish lifestyle and are always wrong about?

That I must be angry, hate men and constantly feel the need to inflict pain and humiliation to get through the day.
·      


·       
Are guys intimidated by you?
Of course. But that's on them. I am a sweetheart!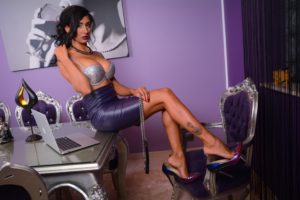 ·
Where can your soon to be fans find you? Sites, twitter

My personal site is –MissAlexya.com
My twitter – MistressAlexya
email
perfect.domme@yahoo.com
recent Tweets
Fetch Tweets: Could not authenticate you. Code: 32