Bonus Content
| "I've been told I have a bitch face. If you ever see me in person I look unapproachable, which is exactly how I like it. " @goddessjayda
"I've been told I have a bitch face. If you ever see me in person I look unapproachable, which is exactly how I like it. " @goddessjayda
Posted on April 06, 2020
Charlie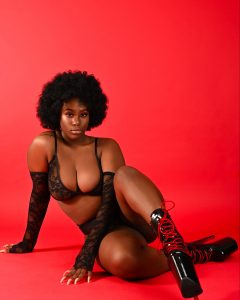 I'm Goddess Jayda, I was born in New Jersey but I currently live in Virginia. I'm a lingerie model and financial dominatrix. I enjoy being in front of a camera and controlling weak men. Beside that I love to read, workout, paint, sew, pole dance, and watch anime. 
How does it feel to know so many strangers are aroused by your clips, posts, tweets, etc ?
It feels great honestly. To know I have a certain control over men is such a euphoric feeling.
Tell us about your tattoos and piercings ? How many do you have? Where are they? Which is the most recent? Which was the most painful?
I have 3 piercings so far. My nose, nipples, and belly button. I would like to get my travia repierced again. I have 7 tattoos, one on my collar bone, the back of my shoulder, my wrist, side of my boob, my side, my hip, and two on each ass cheek. I got Medusa last year on my birthday on my ass. I wanted to bring fear to the men that stare at it. We all know how the story goes. 
How long have you been a content creator? What is your favorite platform?
I have been a content creator for about 2 years. Last year I got into onlyfans and loved the idea. So far I have two onlyfans and one AVN. My favorite would have to be AVN I love how it's like Twitter and onlyfans combined into one but better.
What is the most creative pickup line you've ever heard?
This is a tough one. It's not the most creative but it was sweet to me. This guy wanted to go 
Are you a dom, sub, or switch in your personal life?
I am a dom in my personal life. Which is difficult since most men find it intimidating. My person is actually very dominant. Me and him sometimes bump heads because we try to make the other our bitch. But it all works out in the end
What is the most sensitive part of your body?
The most sensitive part would have to be my back you touch or lick my spine and my body  quivers.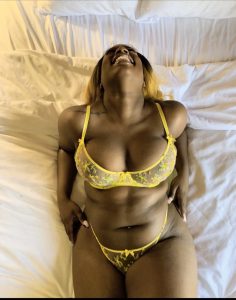 What is your wildest or most unexpected experience on a shoot or session?
I wanted to do an angel theme photo shoot so I had pillow stuffings as my fake clouds and put the lights that connect to the camera underneath, so when you take the pictures the clouds illuminate. As we're shooting I smell something burning and look down near my butt and there's smoke. One of the lights were catching on fire from the pillow stuffing.
What is something you haven't done on a shoot or during a session that you've wanted to try?
It seems so basic but I've always wanted to ass smother one of my subs then fart right in there face. I can never fart on queue it's so frustrating.
Who is the most fun and/or laidback person you've ever worked with?
My number one sub. He's so chill and funny we always have a good time during our sessions. 
Most models say they like the interaction with fans through CAMs and social media, in just a few words how would you describe your fans?
Supporting.  
Do you watch your own movies? Does it turn you on?
Before I can never watch my own movies. But now , they are so hot to look at. 
What is something people always assume about you and are always wrong about?
They think I'm a hoe, to me a hoe is someone who lives for sex like we are all grown why do you have to lie for sex. I peg grown men and make them my bitch, basically the same thing men have been doing to women since the beginning of time. They just hate to see a women act like them. Which is why women will always be superior to men. 
What is the next, project, shoot, etc?
The next project will be getting my lingerie line out there and have a website for booking sessions with me. 
Are guys intimidated by you?
I've been told I have a bitch face. If you ever see me in person I look unapproachable, which is exactly how I like it.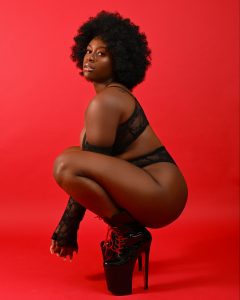 Where can your fans find you?
I have about 6 social media sites dedicated to findom and my modeling