Bonus Content
| "I'm definitely a Dom AT ALL TIMES online and in real life " @YaeJUICEE
"I'm definitely a Dom AT ALL TIMES online and in real life " @YaeJUICEE
Posted on April 16, 2020
Charlie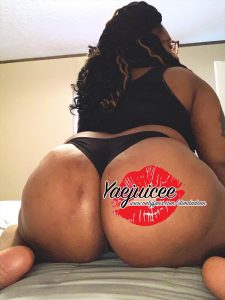 How does it feel to know so many strangers are aroused by your clips, posts, tweets, etc ?
I feel flattered that people are so aroused by me I've always been the type to want to satisfy so it's amazing that so many people are so into a small town girl like me. 
Tell us about your tattoos
I have 18 tattoos right now my entire right leg is covered I almost have two full sleeves I have one on my ribs my beck my foot my back and i also have One on my face believe it or not I'm thinking about doing a in depth video on my tattoos because I have so many and I'm asked about them a lot I would have to say my most painful was my knee definitely the knee.
How long have you been a content creator? What is your favorite platform?
I've been a content creator going on a year now I was really inconsistent in the beginning because I wasn't sure if I wanted to do it full time but I've always had a interest I started out on this app called cake and it was up from there but now I'm full throttle I would have to say Twitter is my favorite platform out of everything even though Onlyfans and all my other platforms are great twitter is more personalized for not only me but my client and I really earn a lot from Twitter.
What is the most creative pickup line you've ever heard?
The most creative pick up line is when someone starts out saying they want me to Dom them
Are you a dom, sub, or switch in your personal life?
I'm definitely a Dom AT ALL TIMES online and in real life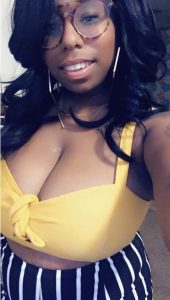 Have you experimented with femdom? Did you enjoy it? Do you have a favorite femdom activity?
Yes I actually do practice Findom I would say Brat Worship or ass worship is my favorite activity because I always end up getting what I want and it literally drives my pigs crazy 
What is the most sensitive part of your body?
The most sensitive part of my body has always my nipples if a person really knows what they are doing I can cum off off of nipple stimulation
What is your wildest or most unexpected experience on a shoot?
The wildest experience I had during a shoot was the first time I had someone eat my ass without warning it completely caught me off guard and changed my perspective on sex and let me know what I was missing out on 
What is something you haven't done on a shoot that you've wanted to try? Is there anything you think you'll never do sexually?
Something I've always wanted to try in a shoot are public scenes and girl on girl I've always been spontaneous and wanted to know what the thrill was like from doing a public scene honestly the only thing I never really come anything that I wouldn't try yet like I said I'm spontaneous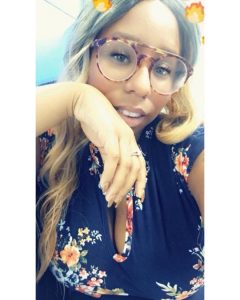 What part of your body do you feel goes underappreciated?
I can honestly say I don't think I've had any part of my body that hasn't been mentioned at least by one person from eyes down to the souls of my feet someone has loved it.
Who is the most fun and/or laidback person you've ever worked with?
The person I would say I have the most fun shooting with is my boyfriend he's aware of what I do and he's who takes a lot of my pictures for me the intimacy level is obviously there so there is a natural connection our sex drive is out of this world and him knowing what I do and not taking the business personal is a huge plus 
Most models say they like the interaction with fans through CAMs and social media, in just a few words how would you describe your fans?
My fans are AMAZING what other way can I put it I wouldn't be where I am today if it wasn't for them no fans no platform no platform no money and a lot of my fans I get to them on a personal level to an extent I love them all they put me in the position that I'm in 
Do you visit adult sites? If yes do you have a favorite niche?
I do visit adult sites believe it or not I love girl on girl maybe because I wanna film a scene like that 
Do you watch your own movies? Does it turn you on?
Yes of course I watch my own scenes and get turned on I feel as though if you can't sit through and watch you own videos and be like damn that shit is fire then how can you expect someone else too think that way 
What is something people always assume about you and are always wrong about?
I think what people always assume about not only me but any other content creator or sex worker is we will just deal with any and everyone and that is farrrrrr from the case let's be honest we get into this business to make 6 figures and 9/10 if your not talking about that bag you can't even look in our direction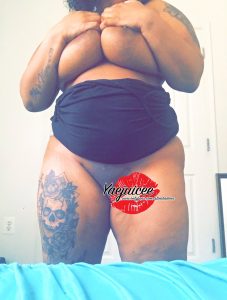 What is the next, project, shoot, etc?
My next shoot is in the planning process with another content creator Ski_gold he's definitely dope I'm really excited 
Are guys intimidated by you?
I would say it's 50/50 some men are and some aren't some men are intimidated because I'm so dominant and because of my career choice and I have some men who are very infatuated with it and think it's the best thing ever 
Where can your fans find you?
You can follow me on IG @Sliimdadonn & @ Sliimdadonnn

you can follow me on Twitter @Yaejuicee

you can subscribe to my Onlyfans onlyfans.com/slimdadonn

and you can also subscribe to my pornhub sliimdadonn