Bonus Content
| "I'm always underestimated, so I'm always a surprise." @PKPumpsXXX
"I'm always underestimated, so I'm always a surprise." @PKPumpsXXX
Posted on April 03, 2020
Charlie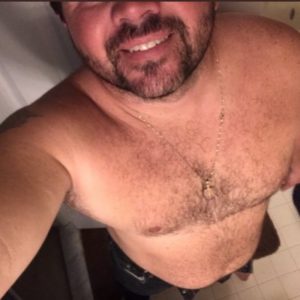 My name is PK and I like to be called Mister. I'm a gentleman till you turn me on. A Bad Boy in the sheets that loves to get the girls juicy. I was born in Maryland and live right outside of DC. The outdoors are my second home so I love a girl that knows how to get dirty. From the oceans to the back water ways my favorite hobby is Kayak Fishing. Its very adventurous and make for a great work out.    
How does it feel to know so many strangers are aroused by your clips, posts, tweets, etc ?
I love that others get aroused when I show off my bad side. Its all in good fun and I really enjoy making content. 
What is the most creative pickup line you've ever heard? What is you go to line?
I may not go down in history, but I'll go down on you. (my go to line)

Are you a dom, sub, or switch in your personal life?
Switch. I get hard asf watching a girl have her way with me. Then I like to pin her down so daddy can show her how much of a naughty girls she is.
What is the most sensitive part of your body?
My inner thigh. Feels sooooo good when a girl teases me by kissing me there and slowly works her way to my cock.
What is your wildest or most unexpected experience on a shoot?
It was the first time I was ever filmed. One of my friends invited me over to her house. When I got there the only thing she had on was some sexy panties. She pulled me inside and started sucking me off. Never having my cock she was very satisfied. She asked If she could film us for her only fans. I'd do anything to help out a friend. We went to her room and I started dicking her down. She tried to run but I was already to deep. She was squirming like a wild animal as I pounded her pussy. Splash! home girl was squirting all over the place. It turned me on so much I had to keep pumping the juice out of her sweet hole. She was flowing like a river and rumbling like a earthquake. It was so good I covered her with the biggest nut I've ever busted.  
What is something you haven't done on a shoot that you've wanted to try? Is there anything you think you'll never do sexually?
I would really like to shoot a threesums or group sex. Being straight I can't see myself ever going the other way.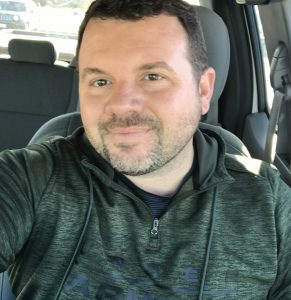 Who is the most fun and/or laidback person you've ever worked with?
Zana Love
Do you visit adult sites? If yes do you have a favorite niche?
Yes, I love watching porn. I love phat juicy asses
Do you watch your own movies? Does it turn you on?
Yes, I get horny editing my content.
What is something people always assume about you and are always wrong about?
I'm always underestimated, so I'm always a surprise.
What is the next, project, shoot, etc?
Looking forward to just making more. I'm down for anything so its whatever POPS up. lol
Where can your fans find you? Sites, twitter, etc
Twitter: @PKPumpsXXX