Bonus Content
| If I was to count my tattoos individually I have over 40 – @Brownbooty94
If I was to count my tattoos individually I have over 40 – @Brownbooty94
Posted on May 16, 2021
Charlie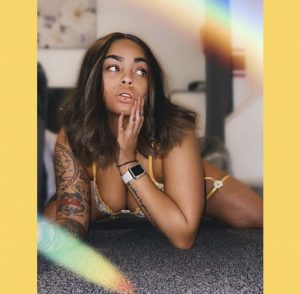 Let me introduce myself I go by the alias brownbooty, I'm 26 years old wife, I was born in the south of England and moved to the north 3 years ago! I have 3 children and my hobbies are probably anything relaxing lol. 
How does it feel to know so many strangers are aroused by your clips, posts, tweets, etc ?

I started sex work in Oct 2020 to help with my body confidence as it was at an all time low so for me that's the best part, the fact that other people want to see me and pay me to be honest 
Tell us about your tattoos, how many do you have? Where are they? Which     is the most recent? Which was the most painful?

If I was to count individually I have over 40 but counting my sleeve and my leg as one each I have 25! I have almost a whole sleeve on my right arm, one that goes from my thigh to my ankle on my right leg, a couple on my left arm, collarbones, ribs, back of the next, shoulders, fingers, ankle and bikini line  most painful was either my fingers, foot or ribs! 
What is the most creative pickup line you've ever heard?

Do you like Pizza? because I want a pizza dat ass
Are you a dom, sub, or switch in your personal life?

In my personal life I'd say I'm a switch deffo!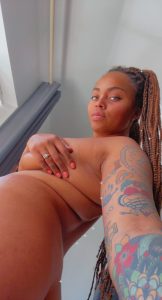 What is the most sensitive part of your body?

My neck or my panty line on my right side
What is something you haven't done on a shoot that you've wanted to try? Is there anything you think you'll never do sexually?

Mmm there's a couple of fetishes that I'm not comfortable being involved in myself, such as scat play, puke play, diaper play etc but if others do them that's fair enough!
What part of your body do you feel goes underappreciated?

Hmmmm I'm not too sure really, maybe my feet I guess!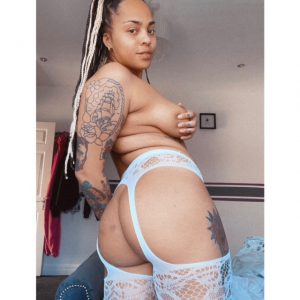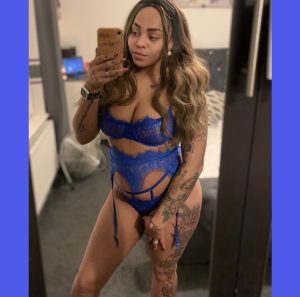 Most models say they like the interaction with fans through CAMs and     social media, in just a few words how would you describe your fans?

My fans are great, they always give amazing feedback are always active and are just amazingly complementary and appreciative!
Do you visit adult sites? If yes do you have a favorite niche?

Sometimes and I'm not sure why but I enjoy watching oral
Do you watch your own movies? Does it turn you on?

Yes I watch my own, and if it's a B/G video then yes it turns me on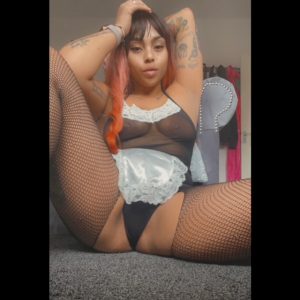 What is something people always assume about you and are always wrong about?

Omggg I have the worst RBF (resting bitch face) so everyone always thinks I'm mean or grumpy when I'm actual fact I'm not even slightly mean
Are guys intimidated by you?

I don't think guys are intimidated by me, if they are it's the face
Where can your fans find you?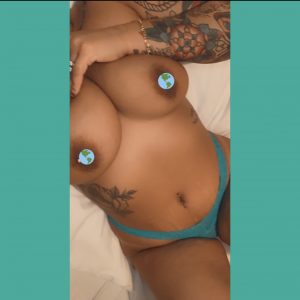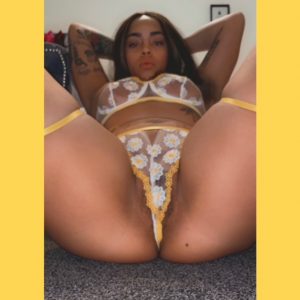 recent Tweets
Fetch Tweets: Could not authenticate you. Code: 32