Bonus Content
| "I would love to try a double Domme session outdoors" @CazzyKush Interview
"I would love to try a double Domme session outdoors" @CazzyKush Interview
Posted on June 20, 2019
Charlie

⦁        How does it feel to know so many strangers are aroused by your clips, posts, tweets, etc ?
It's amazing!!! I LOVE knowing that sometimes I am in France or Japan or Europe, Mexico, South Korea, Australia, Russia and many more places at any given moment entertaining without ever even leaving my home. I started in 2003  and it's still very exciting to me.
⦁     Are you a fulltime dominatrix / mistress ? For those who aren't that familiar with the terms is there a difference? Or is it just preference?
I am full time but as of right now I am on a hiatus, I traveled this country from 2013-2018 doing non stop RT sessions that I needed a break.
The term mistress as I was taught when I was young and dumb was a woman who became involved with a married man (today's term "Home Wrecker")  but in 2003 when I joined the fetish and kink community I quickly learned I was LIED to so today I feel the term is just preference as there is no difference. For me I prefer Goddess as that title was given to me by my mentors in this community.
⦁        What is something you haven't done in a session that you've wanted to try? Is there anything you think you'll never do within BDSM?
I would love to try a double Domme session outdoors with the entire horse and carriage scene with our subbies as horses taking us wherever we please, those always look super fun!  I wont ever allow a RT subby have a taste or go at my holes, others might and that is fine but it's not for me, my hard NO.
⦁        How do you respond to someone that says fetish and BDSM is just about kinky sex and getting off?
I feel like I must educate them and I do, kinky sex and getting off is just 5% of BDSM the rest has a much deeper meaning for all of us. Please note this is just my opinion, how BDSM makes all of us feel is different in many ways but it's usually always positive
⦁        Do you believe some can truly be a "switch"?
Yes absolutely
⦁        What is your favorite type of femdom activity? ( face sitting, ass     worship, ball busting, etc )
Whipping, CBT, and Strap-on are my all time favs followed by paddling, foot fetish activities, needle play and giving golden showers.
⦁        What is the most sensitive part of your body?
My nipples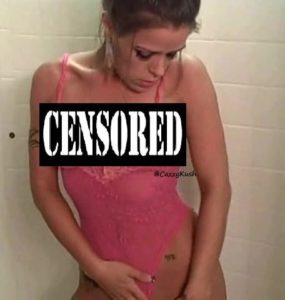 ⦁        What is your wildest or most unexpected experience in a session?
I had my 2 best friends over (they are NOT into BDSM) when I had a subby asking for a paid session. I almost said no but my besties wanted to see what I do and my sub was cool with it so we did the session. Well this session was to be an extreme CBT session which I LOVE but my friends  never seen this side of me before. For the session my subby LOVES extreme pain to his genitals and asked if I could use toothpicks in place of my sounds and Bengay in place of lube (DO NOT TRY THIS AT HOME!!!) I have been trained by a medical professional on how to actually use sounds for both medical and pleasure and have done this crazy CBT spin-off with my sub before so I had no worries but the look on my friends faces were priceless. In the end I lost 1 friend to this and the other who has known me for over 20yrs loved me even more as it turns out she is a masochist too just like my sub but was to afraid to be herself for decades, well not anymore.
⦁        Do you visit adult sites? If yes do you have a favorite niche?
Yes I do. Today's regular B/G porn has become way too extreme for me what with all the hole stretching for some rosebudding while pouring milk down in there as an enema and pounding a throat till they puke is not sexy or pleasing to my eyes so I opt for lesbian porn as it is still sexy like the B/G porn of the 80's and 90's, not so extreme and women really do know how to please another woman's pussy better.
I also love to watch other Dommes do their thing.
⦁        What is something people always assume about the BDSM and fetish lifestyle and are always wrong about?
Some think it's actual abuse, it's not!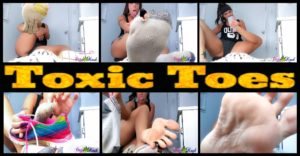 ⦁        What is the next, project, shoot, etc?
As of right now I am just doing solo custom fetish video's, I do have some things I have been working on but I can not say anything until 2020
⦁        Are guys intimidated by you?
YES!!!! All of them it seems LMFAO and I love it, they should be!
⦁        Where can your soon to be fans find you? Sites, twitter, etc
Twitter: https://twitter.com/CazzyKush
Clips4Sale:  http://www.clips4sale.com/41684
IWantClips: https://iwantclips.com/store/15096/CazzyKush
Instagram: https://www.instagram.com/cazzykush/
OnlyFans: https://onlyfans.com/cazzykush
Fetlife: https://fetlife.com/users/2811446
SnapChat: https://www.snapchat.com/add/bigbootytales