Bonus Content
| I want to suffocate someone with my big ass and have him begging for air!! @MzSashaLove
I want to suffocate someone with my big ass and have him begging for air!! @MzSashaLove
Posted on July 13, 2019
Charlie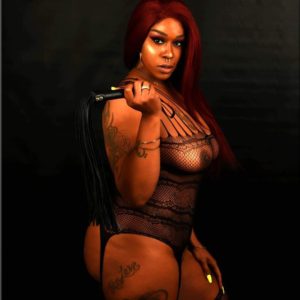 How does it feel to know so many strangers are aroused by your clips, posts, tweets, etc ?
 Its a little crazy but I'm so grateful to all my fan for the love and support they show me
Do you have any tattoos or piercings ? If yes,how many do you have? Where are they? Which is the most recent? Which was the most painful?
I have over 20 tattoos, 11 piercings from my pussy, tits, nose, lip and my ears!! I just got my nipples re pierced for the 3rd time!! My nipples hurt the most to me.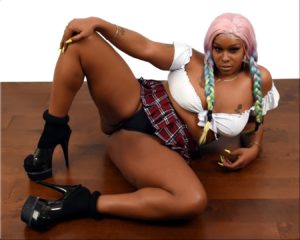 Having been in the industry for a few years now, what is something you wish someone would have told you when you where just starting out?
Build your own brand!!
What is the most creative pickup line you've ever heard?
Lol I love u and will u be my wife!!
Are you a dom, sub, or switch in your personal life?
I switch it up but mostly dom!!
What is the most sensitive part of your body?
My neck!!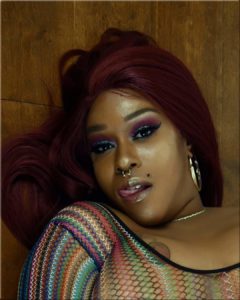 What is your wildest or most unexpected experience on a shoot?
This guy showed up nervous as hell could not get right at all and he had the smallest cock that I have ever seen!!
What is something you haven't done on a shoot that you've wanted to try? Is there anything you think you'll never do sexually?
I want to suffocate someone with my big ass and have him begging for air!!

That can be arranged

Yes there r a few things that I won't do sexually.
What part of your body do you feel goes underappreciated?
My face sometimes because it's all about my ass and tits!!
Who is the most fun and/or laidback person you've ever worked with?
I would have to say Mookie Jordan and Alfonzo layz!!
Most models say they like the interaction with fans through CAMs and social media, in just a few words how would you describe your fans?
My fans are the best but I show me love and support and I appreciate it greatly!!
Do you visit adult sites? If yes do you have a favorite niche?
I'm a sucker for pornhub!!
Do you watch your own movies? Does it turn you on?
Yes I do watch a couple of minutes of my own movies, and yes they do turn me on!!!
What is something people always assume about you and are always wrong about?
That my life is all about sex, porn and drugs.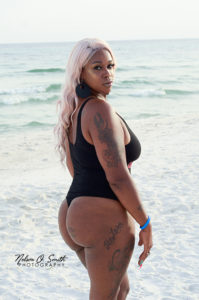 What is the next, project, shoot, etc?
All I can say is that I'm to be a thick black Harley Quinn and my co star is The Joker!!
Are guys intimidated by you?
Yes and some r u for the challenge!!
Where can your fans find you? Sites, twitter, etc
Just Google Sasha Love XXX and everything will pop up!!!