Bonus Content
| "I really get into the role of being a great dominant sexual being." @luckymidnightdr
"I really get into the role of being a great dominant sexual being." @luckymidnightdr
Posted on July 09, 2019
Charlie
Please introduce yourself
Hello, 
I'm a goddess from the origins of an island called Trinidad. I was born in Atlanta however and currently live in Chicago. I love to sing, dance and cook food and I also love photography as well as being in front of the camera of course.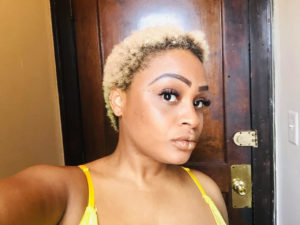 How does it feel to know so many strangers are aroused by your clips, posts, tweets, etc ?
It gives me a sense of power, maybe somewhat of temporary control, to know that I am the reason for many people to have a sensation that overcomes their entire body to release sexual charges of energy. In a way I get turned on…sometimes. 
Do you have any tattoos or piercings ? If yes,how many do you have? Where are they? Which is the most recent? Which was the most painful?
I have no tattoos however I do have piercings just not in sexual places. I have them in my ears and one in my nose. I will say the most recent is my nose piercing and that was the most painful… The healing process anyways.
What is the most creative pickup line you've ever heard?
Not at all. Show me some money and you have my interest that would be a pick up line for me! Lol 
How long have you been a content creator? What is your favorite platform, Onlyfans, Manyvids, clips4sale, etc
I was first introduced to making xrated content in 2017… And so far Onlyfans has REALLY worked for me. I'm still trying to see what is it with iwantclips, not as much traffic flow as I would like! 
Have you had any experience with the fetish lifestyle? Bondage, femdom, etc?
Yes, my first time having any type of experience with the fetish lifestyle, like dominating slaves was when I went out to Las Vegas for the AVN event and did some experimenting to say the least! …Pegging anyone?
Are you a dom, sub, or switch in your personal life?
In my personal life I would say I am actually submissive that's my preference, however I can really get into the role of being a great dominant sexual being.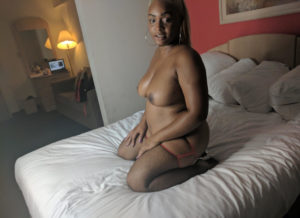 What is the most sensitive part of your body?
Nipples, neck, thighs and clit.
What is your wildest or most unexpected experience on a shoot?
Uhhhhh one time I had to do a shoot when my period was first coming on. I was so nervous and honestly did not want to go through with this shoot but the male talent made me very comfortable and made the scene work (by making some adjustments) and it was a pretty hot scene too! …but of course right after the scene it came on fully, like the Red Sea! 
What is something you haven't done on a shoot that you've wanted to try? Is there anything you think you'll never do sexually?
I would like to try anal for a shoot, my ass just isn't open enough. I think I've done almost all sexual acts, I'm a real freak! 
What part of your body do you feel goes underappreciated?
My feet!!!! I have pretty toes! 
Who is the most fun and/or laidback person you've ever worked with?
Imani Seduction, she's gorgeous inside and out. Very professional and very fun! 
Most models say they like the interaction with fans through CAMs and social media, in just a few words how would you describe your fans?
I would describe my fans as comical and sarcastic.
Do you visit adult sites? If yes do you have a favorite niche?
90% of the time I don't but if I do, it'll be bbc, ebony, or trans girl on girl. 
Do you watch your own movies? Does it turn you on?
Yes I do all the time and sometimes they do. Lol
What is something people always assume about you and are always wrong about?
They always assume I'm a bitch, like I'm super friendly. 
What is the next, project, shoot, etc?
At the moment, I'm just focused on myself doing more solos. 
Are guys intimidated by you?
Not at all, I deal with secure men. 
Where can your fans find you? Sites, twitter, etc
Find me on Twitter @luckymidnightdr

Instagram: drluckymidnight