Bonus Content
| An Interview with @NiaRossXXX "I love watching me getting fucked by big cocks and getting drenched in cum"
An Interview with @NiaRossXXX "I love watching me getting fucked by big cocks and getting drenched in cum"
Posted on June 06, 2019
Charlie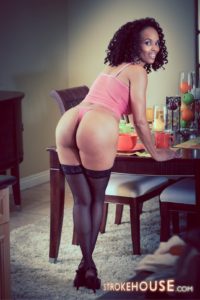 For those of you unfamiliar with Nia Ross XXX, you are about to be a fan. She describes herself as a "hot wife". She's the kind of girl you wished lived next door. She's been in the industry a few years and has a very hot site you must check out. Links below

How does it feel to know so many strangers are aroused by your clips, posts, tweets, etc ?

I like to promote sex positive porn. S

ometimes I don't think about it too much and other times it makes me cum so hard when I think of the hard cocks cumming as they watch my pictures or videos.
Do you have any tattoos or piercings, how many do you have? Where are they? Which is the most recent? Which was the most painful?

I have no tattoos, only piercings. My tongue, naval and ears.
What  is the most creative pickup line you've ever heard?

I can't recall. They don't impress me. usually pick up lines are bit desperate, lol! Just be yourself, honest and respectful. That always works.
Are you a dom, sub, or switch in your personal life?

I'm naturally submissive, but enjoy switching, especially with girls.
What is the most sensitive part of your body?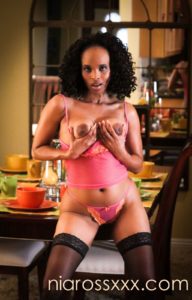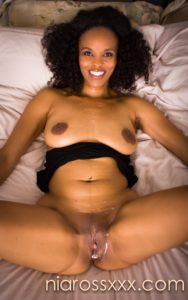 What is your wildest or most unexpected experience on a shoot?

I only shoot my own scenes so there are usually no surprises. But I love the time I arranged a ganging and all the guys turned up They started cumming almost immediately all over my body and face and just kept fucking. So hot!   
What is something you haven't done on a shoot that you've wanted to try? Is there anything you think you'll never do sexually?

There's not really anything I haven't tried on camera that I don't enjoy in private. I will never do scat, or children or anything that doesn't involve full consent of everyone involved. I did have a fantasy of having 5-6 guys cum all over me and then piss it off in the bathroom. Don't think that'll ever happen, lol!
What part of your body do you feel goes underappreciated?

My head, i.e. brain. How about some sapiosexual appreciation?   
Who is the most fun and/or laidback person you've ever worked with?

@sirtommoore, Master K and Michael Helms
Most  girls say they like the interaction with fans through CAMs and social media, in just a few words how would you describe your fans?

They're a mixture of curious and horny, but usually always respectful. I also enjoy when my VIP fans send me cum tributes shooting cum on video or on my pictures. That's a hot interaction. But I only engage with my paid, true fans in that way. The ones that are pushy or disrespectful just get blocked. So don't be that guy or girl, lol!   
Do you visit adult sites? If yes do you have a favorite niche?

I occasionally visit adult sites, but I am not actively subscribed to any one site. I'm all over the map sexually. I enjoy watching anything from sexy lingerie, to big hard cocks, cumshots, fisting, anal gaping and pissing, extreme BDSM/rope bondage depending on my mood.
Do you watch your own movies? Does it turn you on?

It depends. I'm a hotwife, so I love watching me getting fucked by big cocks and getting drenched in cum. it's the best lube! Sometimes I go on fuckdates and I bring my camera. if the guy is OK with taking pictures and signs off on it, then I love watching afterwards and sometimes share it with my fans 🙂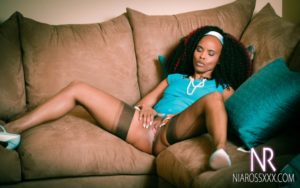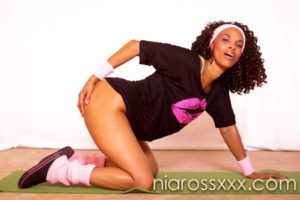 What is something people always assume about you and are always wrong about?

Most don't make any assumptions that I can think of.
What is the next, project, shoot, etc?

I'm always planning new still and video shoots, Lots of retro porn which is always hot. I'm planning to meet some fans with nice big dicks and capture it.
Are guys intimidated by you?

No, not that I've experienced so far. Some guys have been too shy to talk to me at parties, but I'm pretty easy going.
Where can your fans find you? Sites, twitter, etc.

niarossxxx.com is my main site and you can find new pictures and videos added every week either in my store or join with a

subscription