Bonus Content
| "I love to watch a man please himself" BBW Goddess Beckybombshell @beckybomb_shell opens up
"I love to watch a man please himself" BBW Goddess Beckybombshell @beckybomb_shell opens up
Posted on June 22, 2019
Charlie
I'm becky bombshell everyone calls me becky wit the great head lol
I'm from Michigan I'm based in Houston and Michigan is my Safe place my favorite hobby is the gun range it's so peaceful and takes so much stress away I just love being an adult entertainer I was born with a gift why not use it an make money from it
I was born to please men and I love it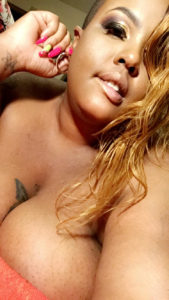 How does it feel to know so many strangers are aroused by your clips, posts, tweets, etc?
It's weird I still be like who me what u really please your self Mutiple times to me. Wow thank you.
Do you have any tattoos or piercings ? If yes,how many do you have? Where are they? Which is the most recent? Which was the most painful?
Yes I have my ears an nipples pierced I have 23 tattoos the most recent was a cover up on my back n need less to say I didn't finish hurt like a big bitch.
What is the most creative pickup line you've ever heard?
Oh baby girl let me fly you around the world an treat you good but can you send me a nude first.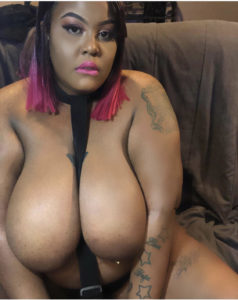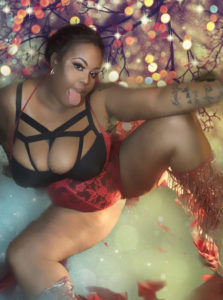 Are you a dom, sub, or switch in your personal life?
I'm def a sub in my personal life I love being submissive it's so rewarding.
What is the most sensitive part of your body?
My nips an dudes be biting them like bro chill that hurt.
What is your wildest or most unexpected experience on a shoot?
I had three shoots back to back with some bbc omg my insides cried that night porn dudes fuck hard an aggressive.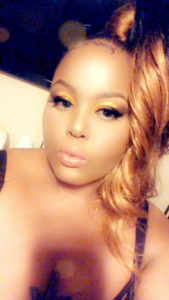 What is something you haven't done on a shoot that you've wanted to try? Is there anything you think you'll never do sexually?
A gang bang i ready for that experience an pleasure I will never do anything That I'll be Shamed of like the one site that slap women make them eat throw up not for a million dollars would I let someone degrade me like that smh
What part of your body do you feel goes underappreciated?
My pussy. people focus so much on my head skills an sleep that I have really good pussy.
Who is the most fun and/or laidback person you've ever worked with?
Don prince he so fucking cool laid back an helpful I love him he's a really good person
Most girls say they like the interaction with fans through CAMs and social media, in just a few words how would you describe your fans?
Awesome an so supportive.
Do you visit adult sites? If yes do you have a favorite niche?
Self pleasure I love to watch a man please him self
Do you watch your own movies? Does it turn you on?
Hell no I hate watching my own porn I make my sister watch it an ask her what she think
What is something people always assume about you and are always wrong about?
That I'm stuck up n mean when they spend time wit me they see I'm cool chill an funny as fuck.
What is the next, project, shoot, etc?
I'm trying to shoot another blow bang the first one didn't go as well or something outta my usual.
Are guys intimidated by you?
Yes an I hate it like I'm so regular no need to be.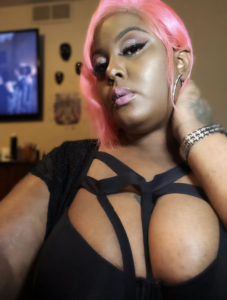 Where can your fans find you? Sites, twitter, etc
Ig becky_bomb_shell
Snap beckybomb_shell
Or just google me baby