Bonus Content
| "I love interacting with my fans on Instagram/twitter and all other platforms. If I'm having a tough day I can always depend on my fans to brighten the mood." @tionnatease
"I love interacting with my fans on Instagram/twitter and all other platforms. If I'm having a tough day I can always depend on my fans to brighten the mood." @tionnatease
Posted on November 11, 2019
Charlie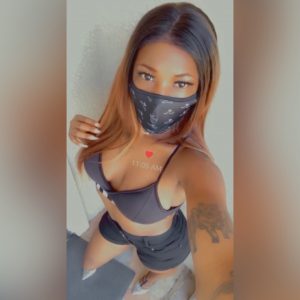 Hi I'm Tionna Tease, a stripper turned amateur adult content creator- independent cam host and over all multi facet adult industry performer. I am 25 years old, a cancer. Starting stripping in 2013- got into live webcamming and from there branches out to creating content amateur adult content in2016. I was born in Oakland, CA I currently live in Richmond, CA. My hobbies currently are cooking, reading, and writing erotic poems/stories. 
How does it feel to know so many strangers are aroused by your clips, posts, tweets, etc ?
To know many strangers are aroused by my videos gives me a feeling of empowerment. It's a wonderingly feeling knowing I have the power to make people feel good sexually. 
Please tell us about your tattoos and/or piercings ? How many do you have? Where are they? Which is the most recent? Which was the most painful?
I have 20 tattoos total. Currently no piercings, my most recent tattoo are my butterfly wings that I have tattooed separately in each of my butt cheeks, my most painful one would have to be the quell pen running along side of my right rib. 
How long have you been a content creator? What is your favorite platform?
I have been a content creator since 2016. My favorite platform happens to be Pornhub. 
Are you a dom, sub, or switch in your personal life?
In my personal life I am a part time sub.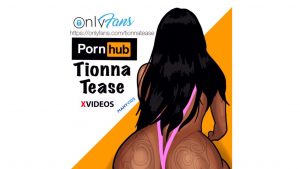 What is the most sensitive part of your body?
My most sensitive part of my body would be my clit. 
What is something you haven't done on a shoot that you've wanted to try? Is there anything you think you'll never do sexually?
Something I have not done on a shoot that I would love to try would be a threesome. Something I'd never do sexual- give a rim job. 
What part of your body do you feel goes underappreciated?
The part of my body I feel goes unappreciated would be my breast. 
Most models say they like the interaction with fans through CAMs and social media, in just a few words how would you describe your fans?
I love interacting with my fans on Instagram/twitter and all other platforms. If I'm having a tough day I can always depend on my fans to brighten the mood.
What is something people always assume about you and are always wrong about?
People always assume I'm mean, or stuck up until they hold a conversation with me and figure out I'm the exact opposite. 
Where can your fans find you?
Pornhub : https://www.pornhub.com/pornstar/tionna-tease
Twitter/ig : @that1goer
OnlyFans: https://onlyfans.com/tionnatease