Bonus Content
| "I like to be verbally degraded during sex but if you try to disrespect me in real life, it's game over." Ivy Bleu @iamivybleu
"I like to be verbally degraded during sex but if you try to disrespect me in real life, it's game over." Ivy Bleu @iamivybleu
Posted on July 01, 2019
Charlie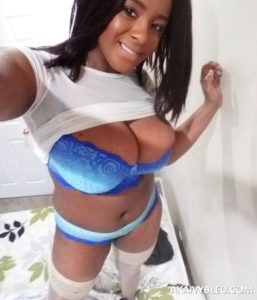 I'm Ivy Bleu. At the time of this writing, ( mid 2019 ) I am 27 years old and living in New Jersey. I don't get too much free time due to a hectic schedule, but when I do… I enjoy watching anime and playing Sims on my computer.
What is the most creative pickup line you've ever heard?
Well… prior to doing this, I was a hooker so the only pick up lines I ever heard was, "How much to suck my dick?"
How does it feel to know so many strangers are aroused by your clips, posts, tweets, etc ?
I think it's pretty cool but it's not something I think about. Honestly, and this may come across as harsh, but I couldn't care less about the people who get turned on by my tweets. What I do care about are those that are so turned on that they become members of my websites and/or pay to text with me. Those are the real fans. They are the ones that I do this for and will devote my time trying to keep happy.
Are you a dom, sub, or switch in your personal life?
Definitely a sub when it comes to sex. I like to be tossed around, fucked hard and verbally degraded during sex but if you try to disrespect me in real life, it's game over.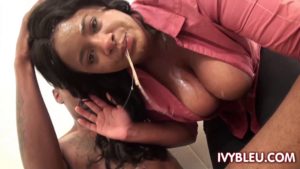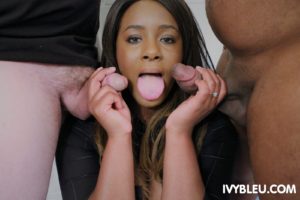 What is the most sensitive part of your body?
My clit 🙂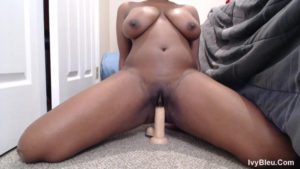 What is your wildest or most unexpected experience on a shoot?
Well, to be honest, I don't shoot for other people. I produce my own content so I sort of know what's going to happen so there's not much of anything that's unexpected.
What is something you haven't done on a shoot that you've wanted to try? Is there anything you think you'll never do sexually?
Well, I'm sure there's a few things I haven't tried yet… at least on camera. If I do come up with something new and exciting, I sure as hell am not going to tell people about it before I film it. That's just stupid and open myself up to have the idea stolen.
What part of your body do you feel goes underappreciated?
Hmm… I'm not too sure how to answer that. I mean, all the important parts of the body (in regards to porn) get the attention they require while the parts I'm not fond of go unnoticed… but I wouldn't say underappreciated.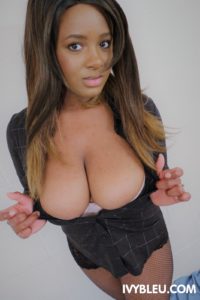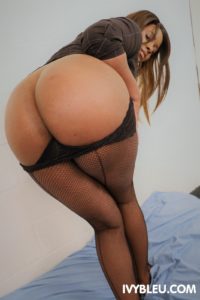 Who is the most fun and/or laidback person you've ever worked with?
I don't think my shoots are "laidback" in the true sense of the word. There is definitely a sense of urgency and importance in my scenes… as least "behind the scenes" but I think they're all fun (for the most part).
Most girls say they like the interaction with fans through CAMs and social media, in just a few words how would you describe your fans?
I adore my fans… my real fans. The ones who are financially supportive come first. They're, obviously, my lifeline. However, I am greatly appreciative of those who may not be able to spend money but help in other ways… such as help promote me and get my name out to people I wouldn't , otherwise, reach.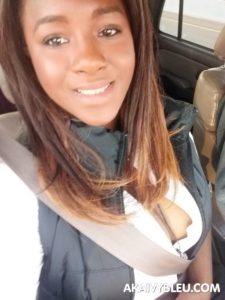 Do you visit adult sites? If yes do you have a favorite niche?
Honestly… I don't surf around for pleasure. I'm either doing research to see what's trending or find out who's hot and what they're doing differently than me.
Do you watch your own movies? Does it turn you on?
I don't… never have. After it's finished and edited… I'm onto the next one.
What is something people always assume about you and are always wrong about?
That because I'm submissive sexually that I'm weak and stupid. Big mistake.
What is the next, project, shoot, etc?
Well, my main focus is always the next shoot for my website. Being that I do "fan fucks", I always on the lookout for guys willing to fuck me for future videos.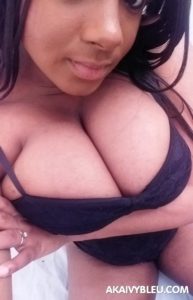 Are guys intimidated by you?
You'd have to ask them… but if they are, they shouldn't be. I'm just a whore on the internet trying to make a living selling her porn. I'm approachable.
Where can your fans find you? Sites, twitter, etc
You can find me at my official fan fucking site – IvyBleu.com 

my Private Pics & Vids site –  akaIvyBleu.com.

I can be reached on my real cell phone by messaging me via TextIvyBleu.com