Bonus Content
| "I had a guy cry after we were done shooting because he had to go back home to his wife " @ToriWoflexxx
"I had a guy cry after we were done shooting because he had to go back home to his wife " @ToriWoflexxx
Posted on April 11, 2020
Charlie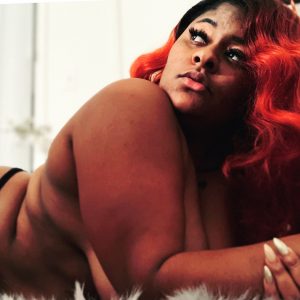 Tori tell us a little about yourself
I was born in Chicago I currently live in Arizona when it comes to hobbies besides squirting I enjoy traveling and shooting photography I know right the irony I also have a webinar where I train girls that are interested into doing internet webcam work
How does it feel to know so many strangers are aroused by your clips, posts, tweets, etc ?
I LOVE IT! My motto is REAL CONTENT FOR REAL PEOPLE! It's really empowering and liberating especially when women tell me they masturbate to my content and I'm their favorite pornstar.
Tell us about your tattoos and piercings ? How many do you have? Where are they? Which is the most recent? Which was the most painful?
I have four piercings and 5 tattoos both thighs my chest my forearm and my ribs I would have to say my ribs was the most painful tattoo and of course I have my clit pierced that didn't hurt at all but I did squirt a little lol.
How long have you been a content creator? What is your favorite platform?
I have been a content creator for 7 years I started out doing Phone sex at 18 it's was my first job I fell in love with the industry at like 13 when I ran my moms cable up to $1000. My favorite platform has to be Twitter and the Webcam sites because I get to show case my personality and my talent! And of course Onlyfans.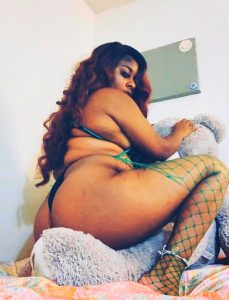 What is the most creative pickup line you've ever heard?
The most creative pick up line I've ever heard had to be How do I get signed to "Death Row I wanna shoot with you" he got a free month of Onlyfans 
Are you a dom, sub, or switch in your personal life?
I am a sub in my personal life with men but with women I'm dominant 
What is the most sensitive part of your body?
What is your wildest or most unexpected experience on a shoot?
I had a guy cry after we were done shooting because he had to go back home to his wife 
What is something you haven't done on a shoot that you've wanted to try? Is there anything you think you'll never do sexually?
I have ALWAYS wanted a gang bang ya know I love being the center of attention and I don't ever think I'll let anyone pee on me but I'm pretty open sexually 
What part of your body do you feel goes underappreciated?
I'd have to say my feet they are so cute and soft but people can't get past my 40 GGG's 
Who is the most fun and/or laidback person you've ever worked with?
I'd have to say my ex boyfriend was the funniest and most laid back person I've worked with I love to work with people with fun bubbly personalities 
Most creators say they like the interaction with fans through CAMs and social media, in just a few words how would you describe your fans?
My fans are my definitely my BESTFRIEND and my homies and my internet boyfriends lol we play games talk shit talk about sport I love making them comfortable 
Do you visit adult sites? If yes do you have a favorite niche?
I love Xnxx and my favorite niche has to be she males it's something about a bad bitch with a big dick don't judge me lol
Do you watch your own movies? Does it turn you on?
Yes I watch my own movies and yes it turns me on I just be looking at myself like "Look at you you nasty bitch you love sucking dick"
What is something people always assume about you and are always wrong about?
People always assume that I'm very stuck up but once they talk to me once they realize I'm cool as hell.
What is the next, project, shoot, etc?
My next project is actually launching my Toy Line called Toyz by Tori which are Adult toys. I also have a lash line called Pornstar lashes and each lash is named after different sexual positions such as Cum Guzzling Whore,Cum For Zaddy and Gang Bang
Are guys intimidated by you?
Guys are most definitely intimidated by me and I LOVE IT!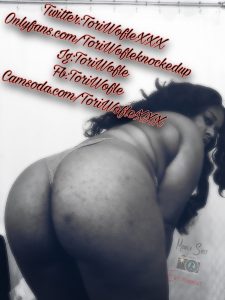 Where can your fans find you?
Onlyfans.com/ToriWofleknockedup

Instagram.com/ToriWofle

Facebook.com/ToriWofle

Camsoda.com/ToriWofleXXX