Bonus Content
| I feel my tongue goes unappreciated. It rolls like a snake. @kweenko @cexaholic
I feel my tongue goes unappreciated. It rolls like a snake. @kweenko @cexaholic
Posted on July 14, 2019
Charlie
Currently Live: New Jersey, Atlanta ( August 21,2019)
Hobbies: Learning, Dance, Meditation, Videophilia, Traveling, Flying
How does it feel to know so many strangers are aroused by your clips, posts, tweets, etc ?
To know that strangers are aroused by my posts excites me and is a heart racing feeling.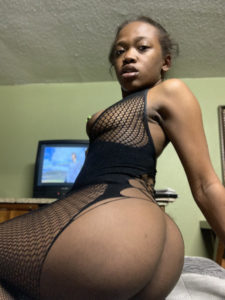 Do you have any tattoos or piercings ? If yes,how many do you have? Where are they? Which is the most recent? Which was the most painful?
Yes, I do have tattoos and piercings. I have two small tattoos that include a thin cross on my right rib cage and a thin 3 triangle tattoo on my left upper chest. I have two navel belly button rings upper and lower and my nipples are pierced as well. I also I have a nose ring on my right nostril along with my septum piercing. The most recent one is my nose ring ,but the most painful was my septum because the clamp was so close to my face.
What is the most creative pickup line you've ever heard?
I do not remember. 
How long have you been a content creator? What is your favorite platform, Onlyfans, Manyvids, clips4sale, etc
I have been a content creator for about a year now. I am very familiar with onlyfans. 
Are you a dom, sub, or switch in your personal life?
In my personal life , i am a sub.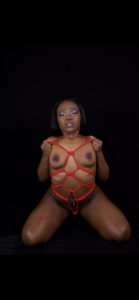 What is the most sensitive part of your body?
The most sensitive part of my body is my clit. 
What is your wildest or most unexpected experience on a shoot?
The wildest most unexpected scene i ever did was in the car in Philadelphia with someone i just met.  
What is something you haven't done on a shoot that you've wanted to try?
I wanted to try getting oral sex on a pole upside down. 
Is there anything you think you'll never do sexually?
Sexually the only thing i won't do is fuck animals. 
What part of your body do you feel goes underappreciated?
I feel my tongue goes unappreciated. It rolls like a snake. It isn't very long though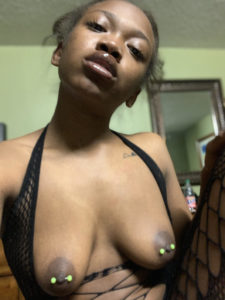 Who is the most fun and/or laidback person you've ever worked with?
The most laidback and fun person I worked with was my ex Stitch Jones. 
Most models say they like the interaction with fans through CAMs and social media, in just a few words how would you describe your fans?
I would describe my fans as dedicated , loyal and trusting.    
Do you visit adult sites? If yes do you have a favorite niche?
Xvideos would have to be my favorite hands down. 
Do you watch your own movies? Does it turn you on?
Yes 
What is something people always assume about you and are always wrong about?
People always assume that i am mean or come off mean because i have a resting bitch face.
What is the next, project, shoot, etc?
The next shoot will be in Atlanta, Georgia August 17th, 2019
Are guys intimidated by you?
Yes , I'm a goddess.
Where can your fans find you? Sites, twitter, etc
Twitter : @kweenko 

BACKUP @cexaholic

Snapchat : Kokohanaa

Instagram: kween.ko

https://m.xhamster.com/users/kokoohana

http://sextpanther.com/Koko-Ohana