Bonus Content
| "I am not a full-time dominatrix or mistress however I am a goddess 24/7" @DevlinGoliath
"I am not a full-time dominatrix or mistress however I am a goddess 24/7" @DevlinGoliath
Posted on August 14, 2019
Charlie
My name is Devlin The Goliath, a name I came up with in seconds under pressure & it worked out very well. I am a fetish model born, raised & currently residing in NJ but I've been traveling for 11 years; something I enjoy doing, almost as much as sitting on my couch, eating pretty much anything & watching Netflix. In my spare time I spend time with my family & friends, I like to get creative and express myself through art, writing & music, I love to cook and eat, I pretty much like to do anything that is stimulating to my mind.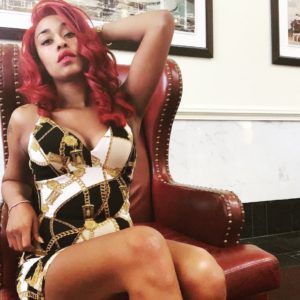 How does it feel to know so many strangers are aroused by your clips, posts, tweets, etc ?            
To know that so many strangers are aroused by my content is empowering. It makes me excited to know that I can have such an effect on someone on such a personal level. Especially when I am sought out in a world of so many exotic and erotic beautiful people. 
Are you a fulltime dominatrix / mistress / Goddess? For those who aren't that familiar with the terms is there a difference? Or is it just preference?     
Unfortunately for me, I am not a full-time dominatrix or mistress however I am a goddess 24/7. I have a vanilla job, I read tarot cards, I am a spiritual guidance Life coach, I just graduated from college, and I have a kid who takes up a lot of my time. The difference is for those who don't know, a full-time dominatrix a mistress pretty much dedicates her entire life and all of her time to dealing with and training slaves; She might have one that lives with her and follows her around, even women with children sometimes are full-time Dommes, I am just not comfortable doing that, and that's just me.
What is something you haven't done in a session that you've wanted to try? Is there anything you think you'll never do within BDSM or fetish?
There's a lot of stuff that I haven't done in a session that I would like to try I guess. I'm really open minded and I like to do many different things. I just don't have the imagination and passion that some other people may have, so I wouldn't even be able to think of things that I would want to do. But I know that if someone came to me with a unique request or something they conjured up in their imagination, I would be more than happy to play with them and act out the fantasy. 
As far as anything that I would never do Within fetish, I would probably never be on the receiving end of golden showers, foot fetish, I don't like to receive when it comes to spit play, pain, humiliation, submission. I honestly just feel as though I will do anything as long as I'm on this side of the fetish. Also I don't do things that involve blood or vomit, even from myself, let alone someone else's. Finally, I've always been very hesitant with breath play, and choking people out, because I am not experienced in it so I wouldn't want to kill anyone.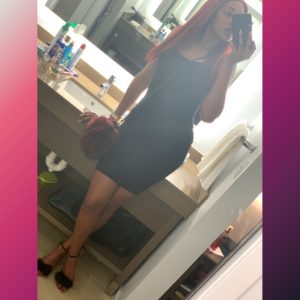 How do you respond to someone that says fetish and BDSM is just about kinky sex and getting off?
My response that would be that everybody has their own opinion, it's really much more than that for many people, but the again it could simply just about kinky sex and getting off to others. I can't sit here and say that statement is wrong because I don't know what everybody in the world thinks, so it's not like I can say no that's absolutely wrong because that's their way of thinking. But I can say that they don't have the full information (7.5 billion peoples opinion) to be able to make the statement that A "just about" B. 
Do you believe some can truly be a "switch"?
Do I believe someone can truly be a switch? Absolutely. I believe that someone could like being on both ends of the spectrum, I can say that I switch depending on who my partner is And what activities we are switching roles for. I am a very dominant person, but I have been very submissive in my personal life with the right person. Just like with traits, Someone can be both but more than one way, But I also believe that people can be equally both.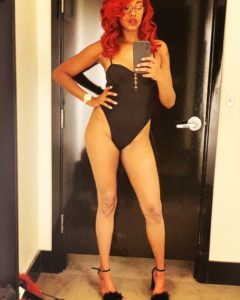 What is your favorite type of femdom activity? ( face sitting, ass worship, ball busting, etc )
Oh my goodness picking a favorite is extremely hard. I like where ship and CBT and all around domination. I can in all honesty say I cannot pick an all-time favorite. 
What is the most sensitive part of your body?
I'm not answering this question because I don't want anyone to have the inside scoop on me. Ha! If someone wants to know the most sensitive part of me they should come find out in a session.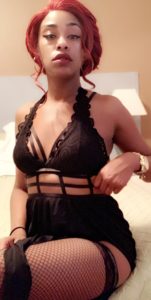 What is your wildest or most unexpected experience in a session?
My wildest and most unexpected experience in a session would have to be when my client wanted Me to stick a metal rod up his urethra And to be burned by cigarettes. And I can honestly say that at first I was a little nervous to try, but with the help of my "friend" He guided me through it.
Most performers/content creators 

 

say they like the interaction with fans through CAMs and social media, in just a few words how would you describe your fans?    
I can honestly say that my fans are very understanding, kind, funny, and adventurous. I am very very grateful and lucky to have the fans that I have. 
Do you visit adult sites? If yes do you have a favorite niche?
Of course I visit adult sites, what healthy adult does not. Being that I do some porn in my personal life that I sell, I like to watch lesbian, I like to watch gay, I like to watch gang bangs, I like to watch a lot of really freaky "taboo" sex Because of everything I've seen and done already, I like to see people push the limits sometimes. 
What is something people always assume about the BDSM and fetish lifestyle and are always wrong about?
 I can honestly say that one thing people assume about the fetish life is that it's nasty. And a lot of people assume that those involved are freaks and weirdos, which we are in the best way. Some of the nicest, most successful & confident people that I have ever met in my whole entire life have been on the fetish scene, they are so nonjudgmental, and proud. I feel as though people think that we are insecure or outcast but honestly we are not, there are the outcast in many senses because they cannot even be who they want to be while we are a community of people who uplift each other, flaws and all.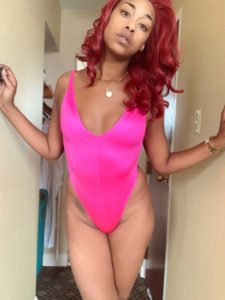 What is the next, project, shoot, etc?
I have no idea what's next for me, I am looking to be more of a producer of my own works With the ability to hire other models to work with me on screen.
Are guys intimidated by you?
Yes, guys are intimidated by me, but then again so are a lot of women. I hate when people say that I am intimidating, because I'm not. The fact is people are intimidated & has nothing to do with me & everything to do with them. 
Where can your soon to be fans find you? Sites, twitter, etc
Website: DevlinTheGoliath.Com
IG: @DevlinGoliath
Twitter: @DevlinGoliath
FansOnly: DevlinTheGoliath
Session Girls: Devlin The Goliath
Coming soon:
Clips4Sale
iWantClips
Chatterbate