Bonus Content
| " I always considered myself an ugly duckling , so I'm going to continue to excite my fans." @ThickZlove_XXX
" I always considered myself an ugly duckling , so I'm going to continue to excite my fans." @ThickZlove_XXX
Posted on August 07, 2019
Charlie
Hello , I'm Thickzlove (Zyalove)
I was born in New York , but i currently reside in Atlanta , Ga . And I'm your guys new favorite tatted ebony pornstar
🏾 , lol my hobbies is dancing , traveling , and mostly cosmetology (hair nails makeup) .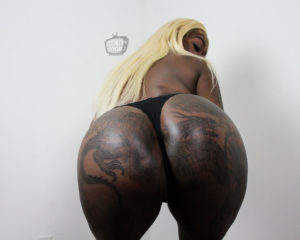 How does it feel to know so many strangers are aroused by your clips, posts, tweets, etc ?

It's actually kind of exciting to know that people are aroused by my work ! I always considered myself an ugly duckling, so I'm going to continue to excite my fans.
Do you have any tattoos or piercings ? If yes,how many do you have? Where are they? Which is the most recent? Which was the most painful?

Yes i actually have a lot , my chest , arms , ass & thighs .  My most painful one was the one on my back which says queens . And my most recent one is my dragon which is on my ass.

 

How long have you been a content creator? What is your favorite platform?

I've been a content creator for almost a year now and my favorite platform is Onlyfans . Until I make my own website . Lol



What is the most creative pickup line you've ever heard?

Lol this one if funny " Hey do you own a Chevy ? Cause i thought you was Malibu " if you understand it .

Are you a dom, sub, or switch in your personal life?

 I'm more of a dominant person.

What is the most sensitive part of your body?

My clit

What is your wildest or most unexpected experience on a shoot?

    I actually just started to get behind camera and it's actually not bad 🤷🏾‍♀️

 

What is something you haven't done on a shoot that you've wanted to try? Is there anything you think you'll never do sexually?

Ive always wanted to do a 3sum , and i think anal is something I'll never do

What part of your body do you feel goes underappreciated?

   I don't feel anything on my body goes under appreciated.

Who is the most fun and/or laidback person you've ever worked with?

    Alphonzo Layz , he's actually the the only actor I've worked with because I'm new . Lol so this question would have to be asked again in the future.

Most girls say they like the interaction with fans through CAMs and social media, in just a few words how would you describe your fans?

    AWESOME AMAZING AND COOL some creepy but I'm zero tolerance so , I'm good .

Do you visit adult sites? If yes do you have a favorite niche?

    Porn sites ? Yes Xnxx , XVideos . And i would say Cumshots / pussy eating

Do you watch your own movies? Does it turn you on?
No i don't lol i don't know why i don't but i will in the future
What is something people always assume about you and are always wrong about?

  They assume I'm a mean person but I'm actually cool as hell . Lol

What is the next, project, shoot, etc?

  My next project is the GOGOFukMe event in Philadelphia August 16-18th

Are guys intimidated by you?

I don't think so