Charliy Chu – Arch
Posted on June 19, 2019
Charliy Chu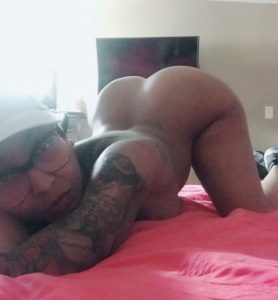 Does arch positioning matter?
Absolutely!
If I wasn't trying to look pretty for this photograph, I'd have it a bit higher and my face flat in the sheets. I've always wondered how men liked their women arched, and I wasn't sure if this picture nailed it or not. Head down? Legs open? Closed? Looking back at them? Push back? Don't push back? Pop it? Shake it? Grind it? What are you looking for when you're behind me?
I don't know, so I asked a friend. He asked to remain anonymous. I asked, "What do you look for when you're having sex behind a woman?" He says, "I'm looking for her arch. That can make or break the experience. I like her legs open and her back arched as far as it can go. Sometimes I like it thrown back, sometimes I don't. It all depends on the woman. Humpback is the worst. When she makes her back look like a mountain…trash! Changing positions!"
Is he accurate?
I wasn't sure, so I asked another and he said, "Every woman is shaped differently. The canal of the vagina is shaped differently. Every penis is shaped differently. My dick goes down. So, If I'm hitting it from the back and the pussy is just straight, I don't have anything rubbing on the undershaft of my dick. I need her face completely down and ass as high as possible. If she's doing a lazy arch, I'd have to lift myself to get a good sensation. At that point, I'm doing all the work and angles. And yes, always throw it back and shake it cause it's all creating a sensation. I can feel it all. Don't just sit there. I live for the ripples and waves the ass throws back at me."
Well, I can't wait to talk with you! Follow me on
Twitter – @CharliyChu
Instagram – @CharliyChu
Facebook – @CharlieChu
To see more pictures like this head to www.TheCumpanyRoom.com/nudes
See ya!
See ya! -Charliy Chu