Bonus Content
| "boot worship and whipping are my favorite femdom activities" @MilkyQuartzMoo
"boot worship and whipping are my favorite femdom activities" @MilkyQuartzMoo
Posted on July 18, 2019
Charlie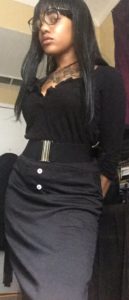 For your soon to be loyal fans, please introduce yourself
I'm Ms. Quartz. Boston has always been my home. I'm into all things goth, grunge, Black & Japanese culture. Reading, writing, drawing and gaming during my spare time. 
How does it feel to know so many strangers are aroused by your clips, posts, tweets, etc ?
It's never bothered me negatively. However, random dick pics are never tolerable.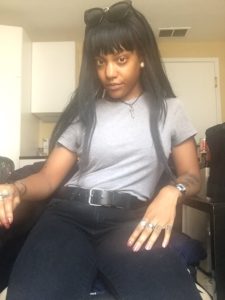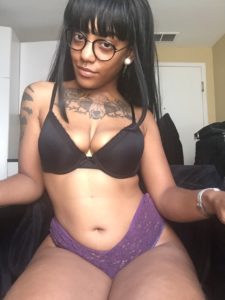 You are a fulltime dominatrix / mistress / Goddess, correct? For those who aren't that familiar with the terms is there a difference? Or is it just preference?
Yes. As long as a submissive knows their place and wants to worship me, there's no preference in title.
 How long have you been practicing the BDSM lifestyle?
Since 2010
What is something you haven't done in a session that you've wanted to try? Is there anything you think you'll never do within BDSM or fetish?
Having more transgendered, queer, and cis-female submissives. I'll never do anything involving bodily fluids, blood, race play, and more. Just ask.
How do you respond to someone that says fetish and BDSM is just about kinky sex and getting off?
That they're ignorant and figure themselves out more as individuals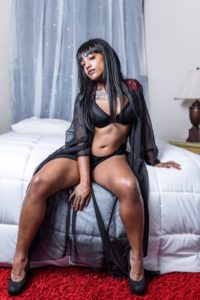 Do you believe some can truly be a "switch"?
Yes, with the right partner
What is your favorite type of femdom activity? ( face sitting, ass worship, ball busting, etc )
That's tough. It's between boot worship and whipping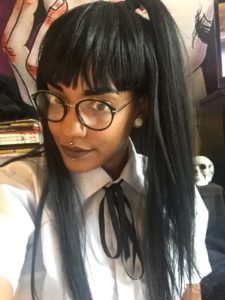 What is your wildest or most unexpected experience in a session?
Pegging a heterosexual cis-male
Most performers/content creators say they like the interaction with fans through CAMs and social media, in just a few words how would you describe your fans?
Supportive, but sometimes needy 
What is something people always assume about the BDSM and fetish lifestyle and are always wrong about?
That Femdom's can't have "off" days. We're only human with our own mental time bombs to keep in check. Everyone needs self care and treat themselves when others beg for our "perfection."
What is the next, project, shoot, etc?
I'm planning to do a BDSM lewd cosplay shoot for Patreon!
Are guys intimidated by you?
Yes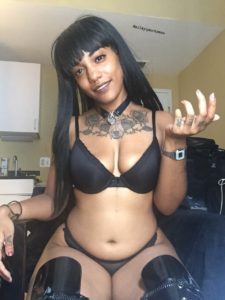 Where can your soon to be fans find you? Sites, twitter, etc
recent Tweets
Fetch Tweets: Could not authenticate you. Code: 32