Bonus Content
| "beauty doesn't have a pants size" GODDESS DIOR @spoildior
"beauty doesn't have a pants size" GODDESS DIOR @spoildior
Posted on June 15, 2019
Charlie
Hello, my name is Dior Armonie a 22 year old BBW Dominatrix. I have 5 years of experience in Female Domination and 4 years of experience in Financial Domination, I enjoy both equally. I'm originally from Philadelphia, PA. Now I reside in Vineland, New Jersey.  My hobbies consist of shopping, cooking, painting, designing graphics, and writing. I'm also a Barbadian Goddess.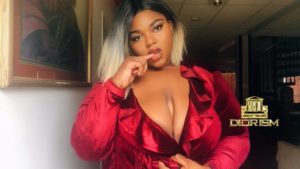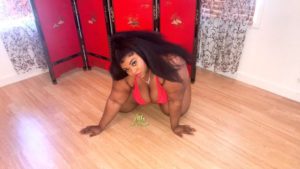 How does it feel to know so many strangers are aroused by your clips, posts, tweets, etc ?
It honestly turns me on. Most people don't know this about me but I have a exhibitionism fetish. It excites me to be watched, adored, and worshiped.
Here at totalfetishxxx.com we adore big girls. Do you think in the industry as whole BBW models are looked down on or have a bad rep?
I think that in this industry BBWs have so many barriers that still need to be broken down. We don't fit society's beauty standard and were often taught that our figures aren't sexy. I'm proof as well and so are many other ladies in sexwork that beauty doesn't have a pants size. Those who try to shame us are obviously intimidated by us and they should be.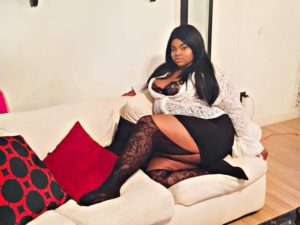 What is your favorite type of femdom activity?
I love face sitting/ smothering, cuckolding, ass worship, feminization, and coerced bi, ball busting, toilet play and pegging. Those are my top favorites at the moment but I'm a dare devil so the list always keeps growing.
Are you a dom, sub, or switch in your personal life?
I'm a dom in my personal life as well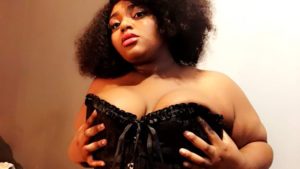 What is the most sensitive part of your body?
My nipples and clitoris
What is something you haven't done on a shoot that you've wanted to try? Is there anything you think you'll never do sexually?
There aren't many limits to what I'd try and I definitely would love to shoot a epic dungeon scene one day or even just a full on gang bang.
What part of your body do you feel goes under-appreciated?
My eyes and lips they are so Gorgeous
Most girls say they like the interaction with fans through CAMs and     social media, in just a few words how would you describe your fans?
Fucking awesome they're super supportive and never kink shame
Do you visit adult sites? If yes do you have a favorite niche?
Machines! I really wanna try one
Do you watch your own movies? Does it turn you on?
Yes I actually cum to them often
What is something people always assume about you and are always wrong  about?
I'm mean or stuck up, I'm the total opposite I'm kind, and very down to earth
 What is the next, project, shoot, etc? My project right now is launching my personal website for everything.
I'm now accepting members for signups
 Are guys intimidated by you?
Very much so
Where can your fans find you? Sites, twitter, etc
Twitter: @SpoilDior
New Instagram: @bbwdiorarmonie
ServeDior.com
iWantDior.com