Bonus Content
| "BDSM isn't about kinky sex" Lorelei Lovelace @LilMissLovelace
"BDSM isn't about kinky sex" Lorelei Lovelace @LilMissLovelace
Posted on July 31, 2019
Charlie
My name is Lorelei Lovelace. I'm 25 years old. I was born and raised in Michigan and I currently live in Grand Rapids. Some of my hobbies are playing video games, live streaming, singing, creating artwork, reading, writing poetry, baking, and a ton of other things.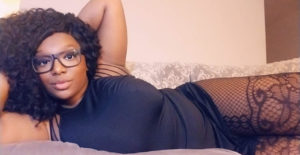 How  does it feel to know so many strangers are aroused by your clips, posts,  tweets, etc?
As someone with a low self-esteem, who struggles with being confident, and who has body image issues…I find it to be flattering and kind of empowering that people find me to be attractive. Whether they're aroused by my personality, appearance, and/or the things that I do…I appreciate it.
Are you a full-time dominatrix / mistress / Goddess? For those who aren't familiar with the terms, is there a difference? Or is it just preference?
I actually don't have any experience with those things. I'm very new to the "world of BDSM" and haven't explored many kinks, fetishes, and lifestyles. To the best of my knowledge…being a dominatrix, mistress, or Goddess requires being dominant to some extent. Though I have some dominant traits and I find being a dominatrix to be intriguing…I'm not there, yet. As for the second part of this question, I don't have much of an answer because I don't know enough about them.
Regarding BDSM and fetish, what is something you haven't done but have wanted to try? Is there anything you think you'll never do within BDSM or fetish?
They're a lot of things that I haven't done but would want to try. Some of those things are shibari, femdom, findom, being a Mommy Dom, being a live-in submissive, and so on. I'm a very open-minded person, so I'm willing to try just about anything at least once.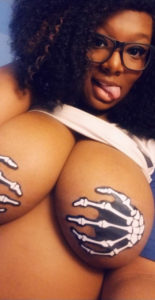 How long have you been a content creator? What is your favorite platform (ex. Onlyfans, ManyVids, Clips4Sale, iWantClips, AVN)?
I'd say I've been a content creator for a little over a year. Right now, my content consists of live streaming on various platforms (of both a sexual and non-sexual nature). I'd like to start making pre-recorded content sometime soon, and I'd probably give a few platforms a try and see what ones work best for me.
How would you respond to someone that says BDSM and fetish is just about kinky sex and getting off?
That sounds like something a person would say if they're uneducated, ill-informed, and/or judgmental in regard to what BDSM and fetish is. I'd tell them that BDSM and fetish is much deeper than that. For a lot of people, these things can be a lifestyle. It isn't about kinky sex. Some aspects of BDSM and certain fetishes have nothing to do with sex and others are about a lot more than simply having sex. Sometimes it's about creating a connection, a bond, a deeper relationship, and/or so many other things. Those things can be sexual…but the point is that they're more than that. For example, I'm a Little/Middle. I love to be in Little space. You know…doing fun activities, wearing onesies, being cared for, and enjoying the innocence and simplicity of it all. I'd love to have a Daddy Dom, Little friends, and give wearing diapers a try. Mind you, those things I just mentioned don't have to be sexual in anyway (though they can be if one wants them to be). So, yeah…I'd say something along those lines.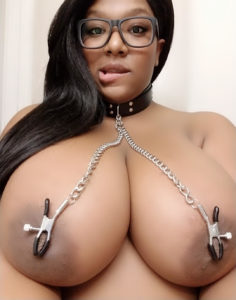 Do you think someone can truly be a "switch"?
Yes, I think that a person can be both dominant and submissive. There's a common misconception about people that are a switch being that they are confused about their identity or don't want to commit to being one or the other. Some people that identify as a switch are equally Dominant and submissive (split/switch), while others may prefer being one more than the other (Dominant/switch or submissive/switch). The switch role is just as valid as the Dominant role and submissive role.
What is something people always assume about the BDSM and fetish lifestyle and are always wrong about?
Whenever BDSM gets brought up in the conversations that I have with people, they always seem to have this idea that BDSM means whips, ropes, chains, torture, and pain. There's so much more to it than that…but I digress.
What is your next project, shoot, etc?
I'd like to finally start making pre-recorded content. I'll probably start out with ABDL and DDLG porn then give cosplay porn a go at a later time. I'd also like to make photosets, though I feel like that might be a long way off…but who knows.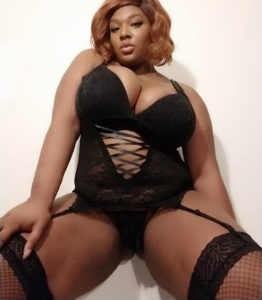 Where can your soon to be fans find you (ie. sites, twitter, etc)?
I strongly encourage people to join my 18+ Discord server. It's a way for them to get notifications for when and where I go live, get updates about my content, interact with me when I'm not streaming, view my lewds and some of my nudes, suggest content ideas, and so on. There's literally something for everyone in my server and it's the best way to get in touch with me when I'm not live. Just a disclaimer: there are a few quick things that are required of people that join in order for them to gain full access to my server. I'm going to add more links to my current list of links, but to stay updated on where to find me is by using the link in my social media bios and/or joining my Discord server. However, here are my links as of right now…
Plexstorm: https://plexstorm.com/stream/LoreleiLovelace
recent Tweets
Fetch Tweets: Could not authenticate you. Code: 32