Bonus Content
| BDSM -"a chance to connect or build a relationship with someone who trust you with their body and mental stability." @FinanceFancy
BDSM -"a chance to connect or build a relationship with someone who trust you with their body and mental stability." @FinanceFancy
Posted on November 04, 2019
Charlie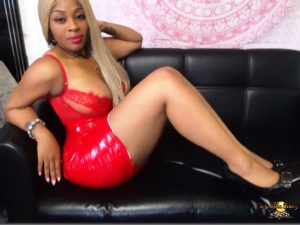 How does it feel to know so many strangers are aroused by your clips, posts, tweets, etc ?
It feels empowering, exciting and amusing to know that I can control someone through my words and my art( clips).
Are you a fulltime dominatrix / mistress / Goddess? For those who aren't that familiar with the terms is there a difference? Or is it just preference?
Yes I'm a full time Goddess I don't use the other terms, sometimes I have subs will May refer to Me as Mistress but I prefer Goddess.
What is something you haven't done in a session that you've wanted to try? Is there anything you think you'll never do within BDSM or fetish?
I want try eltro play and sounding. I will never try scat that's a hard limit for Me.
How long have you been a content creator? What is your favorite platform?
I've been a content creator since 2017. At the moment Iwantclips & Onlyfans is My favorite platforms.
How do you respond to someone that says fetish and BDSM is just about kinky sex and getting off?
I tell them it's so much more than that, for me it's a chance to connect or build a relationship with someone who trust you with their body and mental stability. It's also a stress reliever from the society and it's conformity.

Do you believe some can truly be a "switch"?
Yes I started out in the scene as a sub. Although I would not allow a partner to dominate Me again, I do enjoy moments where it feels like my partner is physically overpowering Me. Now imagine there must be tons of Dominants that enjoys both sides of th coin.
What is your favorite type of femdom activity?
castration fantasy
What is the most sensitive part of your body?
What is your wildest or most unexpected experience in a session?
face sitting with a well known actor. I was mush younger then and I was not doing pro domme work it was another line of work yet I agreed to do a session with him and it interesting because I've never suffocated someone with My ass before and the first time I did it it was with a celebrity. I was shocked.
Most performers/content creators say they like the interaction with fans through CAMs and social media, in just a few words how would you describe your fans?
My fans come from diverse back grounds and they pay attention to the little stuff about Me. They're into My style of dominance they also love my sense of humor and can be pretty funny their selves.
Do you visit adult sites?
No
What is something people always assume about the BDSM and fetish lifestyle and are always wrong about?
That all Dommes looks gothic and dress up in black all the time.
What is the next, project, shoot, etc?
I want to do some extreme taboo clips soon that I may only put on clip4sales since it seems their clientele is into more hardcore style of BDSM. I also plan on collaborating with some well known Dommes in the near future
Are guys intimidated by you? lol yes?
They always say I look so pretty and but act so masculine and rough.
Where can your soon to be fans find you?
instagram: SunGoddessFancy

Iwantsungoddessfancy.com

Onlyfans.com/goddess_fancy

Clip4sales: SunGoddessFancy