Anal Sex Talk and Toy Review – Charliy Chu
Posted on April 29, 2019
Charliy Chu
Do you participate in Anal sex?
I hear a multitude of answers. Some men say, "No way! It's gay!" while others believe, "If it's on a woman, it's not gay!"
What do you believe?
If you're one that believes it's gay, is it because men have assholes too? If that's the case, is oral sex gay? So far, every man that says it's gay hasn't been able to properly answer any of my follow up questions.
I personally believe it isn't "gay" at all, unless by "gay" we mean "happy!"
I participate in anal sex, and I don't look at my partner as if he'd fuck a man too.
I'm not just the writer of this here blog, I also own a store, "The Cumpany Room, LLC."
At The Cumpany Room, I strive to please both men and women with their sexual needs and a few fun props. The biggest seller for men, have been the vibrating anal shaped masturbator. This item has caused the most controversy, and also was the first to sell out! I've contacted a buyer of mine to discuss his experience with the toy and to get his thoughts on anal sex. Here's how it went:
Me: How many times have you used the vibrating anal shaped masturbator since your purchase 2 weeks ago?
Him: At least 20…maybe 30.
Me: Have you had anal sex with a woman?
Him: Yes. Plenty of times.
Me: Is the feeling of the anal shaped masturbator realistic?
Him: Yes. Extremely. It's very soft and warm. I also use a lube to help, but other than that. Pure perfection.
Me: Is the vibration too much?
Him: No, I wish it vibrated a little more. It's perfect. Really subtle and gives an extra, "ooo!" sensation.
Me: Is it easy to clean?
Him: Yep. Extremely! Take the top off the top and off the bottom and rinse it. Let it air dry. Do not remove the sleeve.
Me: Would you recommend this toy to your friends?
Him: Have you not heard any of this interview?! Absolutely! Lol
Me: And what are your feelings toward anal sex? Lot's of men use the word "gay" to describe other men who partake in anal sex with a woman. What are your feelings?
Him: I enjoy it. I'm not gay and IT'S not gay. When it's done properly, it's one of the greatest sensations in the world. For women who says it hurts, they need to do it more because it can be uncomfortable until you get used to it. Well…that's what my girlfriend says? Let me say that lol
_______________________________________________
So, that's one opinion. What's yours?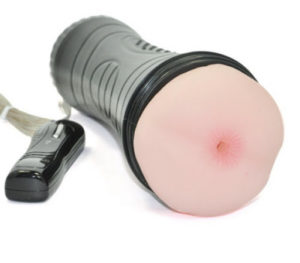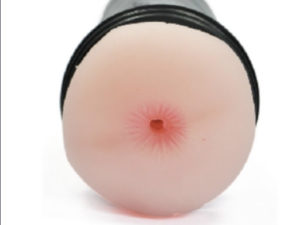 Buy for yourself at
Follow me on Facebook at: https://www.facebook.com/1charliychu
Follow me on Instagram at: https://instagram.com/charliychu/
Follow me on Twitter at: https://twitter.com/CharliyChu
Talk to ya later!