Bonus Content
| An interview with Destiny Red @DestinyRed2 "every part of my body gets treated well"
An interview with Destiny Red @DestinyRed2 "every part of my body gets treated well"
Posted on June 11, 2019
Charlie
My name is Destiny Red, I am 29 years old. I was born and raised in Brooklyn,NY. I am a webcam model and content creator. I have been doing this for 6 years and enjoy every min of it.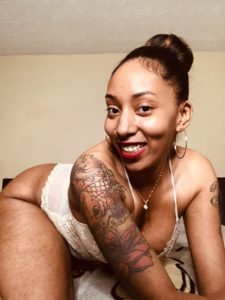 How does it feel to know so many strangers are aroused by your clips, posts, tweets, etc ?

I feel good knowing people get turned on or even cum from my content. I feel like I'm helping people with their sex lives. Not only men watch my content I have also had couples and women watch.
Tell us about your tattoos, how many do you have? Where are they? Which is the most recent? Which was the most painful?I technically have got 9 tattoos but two are cover up so 7.

I have a half of sleeve on my right and left upper arm, my hands, my lower back, my leg and forearm. The one that hurt the most I would say is my lower back, it's funny cause certain parts tickled and some parts also hurt like hell. My last one was my half of sleeve on my right arm. I think that's my favorite one. And I do plan on getting more. 
What  is the most creative pickup line you've ever heard?

The most creative pick up line I heard? That's tough cause most guys I that tried to talk to me wasn't creative lol.

Are you a dom, sub, or switch in your personal life?

I can be both. I'm more of a sub with my man (when I get one). But depending on who I'm with and what they like I can be a Dom. 
What is the most sensitive part of your body?

 The most sensitive part of my body is my back and neck with the right touch or kissing in the right places you can give chills down my spine.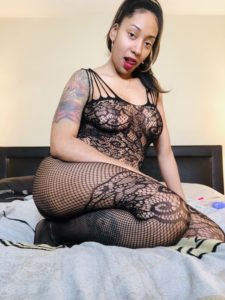 What is your wildest or most unexpected experience on a shoot?

I haven't had a wild experience on a shoot since I do everything my self.
What is something you haven't done on a shoot that you've wanted to try? Is there anything you think you'll never do sexually?

I never filmed with three females before I would definitely be open to that! I probably won't do any kind of orgies, or gangbangs. 
What part of your body do you feel goes underappreciated?

I think every part of my body gets treated well. But I could never have enough booty rubs
Most  girls say they like the interaction with fans through CAMs and social media, in just a few words how would you describe your fans?

I would describe my fans as supportive and generous. I literally love and appreciate my fans and the ones who been with me for years they know I adore them.
Do you visit adult sites? If yes do you have a favorite niche?

Yes, I do visit adult sites lol I have to for work purposes but I don't have a favorite niche.
Do you watch your own movies? Does it turn you on?

OMG! Lol I don't watch my own videos lol idk why but I just don't! When I'm making a video I just make it and once I'm done I just sell it I don't do no edits no nothing. I would skim with the video make sure every looks of but never watched it watched it lol.
 What is something people always assume about you and are always wrong  about?

So a lot of people think I'm mean or even like I'm a bitch! But when they talk to me they see that I'm not a rude or mean person. I'm actually a sweetheart and very laid back for the most part. But at times I do have to put my foot down on the disrespectful ones. 
What is the next, project, shoot, etc?

I plan on getting some new toys and creating new videos in different places! 
Are guys intimidated by you?

Some guys who are shy or never really had a girlfriend those are the ones intimidated by me. But for the most part not really.
Where can your fans find you? Sites, twitter, etc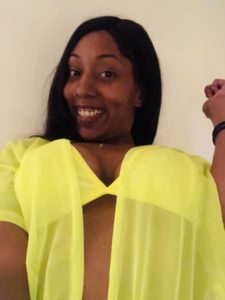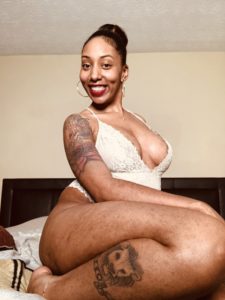 Thank you for giving me the opportunity to do this interview with you! 
Thank you Destiny, it was a pleasure