Bonus Content
| "I switch but majority of the time I'm for sure a sub …" Harmony Cage @sweet_harmony69
"I switch but majority of the time I'm for sure a sub …" Harmony Cage @sweet_harmony69
Posted on August 12, 2019
Charlie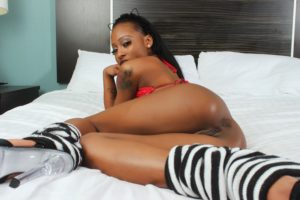 Hey I'm Harmony Cage. I was born in Charlotte North Carolina but, raised in Gary Indiana. I currently live in Atlanta GA but , I travel alot. I've been in the Adult Industry for about 4 years with taking a 1 1/2 off due to having my second child. I started the industry as Harmony Rose however, changed my name to Harmony Cage. I love my job and I wouldn't change it or my experiences.
How does it feel to know so many strangers are aroused by the clips , post , tweets etc ?
Its a turn on I love it . I know i can make a guy instantly hard is a turn on. Makes me feel even more sexy! I love the attention I get.
Do you have any tattoos and piercings ?
yes i have 9 tattoos . arm (gemini sign love n loyalty),both shoulder(HEARTNROSE) , thigh(psalms 27) , finger(hearts) , tamp stamp(real name), back shoulder(oldest son name), neck(preferr not to say) , side(name) . The tattoo on the back of my neck was most painful and my most recent was my rosse tattoo. 2 years ago.
How long have you been a content creator ?
I consider myself a pornstar or starlet. I only provide content to certain talents . my favorite content site is onlyfans and manyvids.
What is the most creative pick up line i have heard ?
excuse me , don't i know you ? um no i don't think so . you sure ? yes …. well let me change that and take you to dinner tonight .. lol i smiled and laughed and went to dinner with him.
Are you a dom , sub , or switch in your personal life ?
I switch but majority of the time I'm for sure a sub …
What is the most sentive part of your body ?
inner thigh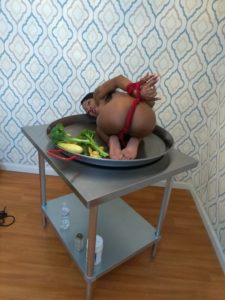 What is the wildest or most unexpected experience in a shoot ?
When i kept squirting on slim pokes dick . First time squirting on camera. And my 5 man gangbang and actually ending up loving doing anal
What is something i want to try and haven't done ?
GLORYHOLE  Is there something i wouldn't do ? RIM JOBS and GOLDEN SHOWERS (recieving)
What part of my body i feel is unappreciated ?
My ass because i don't have one but i really love booty rubs and you grabbing it when you fucking me.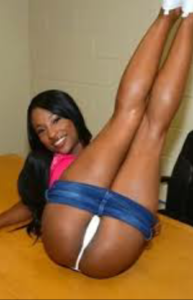 Who is the most fun/laidback person i ever worked with ?
well there's 2 a female and male .. male is rozay aka benji bands and female is shanice luv them 2 my homies forever !!
How do i describe my fans ?
FUN , LOYAL , HONEST , and they will defend me. i think i have formed great relationships with a few of my fans thats been around since i've been around.
xxxnx they get straight to the nasty !!!
do i watch my own movies ?
yes all the time . Do they turn me on ? yes i love watch myself fuck.
What is something everybody assumes about you and is always wrong?
Everybody always assume I WILL tap out on the DICK and they are ALWAYS WRONG !!!
what is my next project ?
lets keep so things a secret ( wink . wink ) but i do have BIG things in action .
Are guys intimidated by me ?
regular guys some , porn guys no 
insta: harmonyxcage

twitter: @sweet_harmony69

snap:harmonyxcage