Bonus Content
| "My fans treat me like a person and not just a sex toy. They spoil me." Foxy Rose XXX @FoxyRosexxx
"My fans treat me like a person and not just a sex toy. They spoil me." Foxy Rose XXX @FoxyRosexxx
Posted on July 12, 2019
Charlie
The

Wyoming

based BBW model Foxy Rose XXX @FoxyRosexxx was nice enough to submit an interview for us. Make sure you check out all her content as the links below.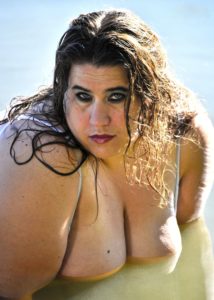 How does it feel to know so many strangers are aroused by your clips, posts, tweets, etc ?
I love it. It makes me wet knowing that there are people getting turned on looking at me.  
Do you have any tattoos or piercings ? If yes,how many do you have? Where are they? Which is the most recent? Which was the most painful?
Yes I have several peircings. My ears, nipples, and getting my nose, belly button and clit done. I had my clit and tongue done before but had to remove to due to reaction. I have not tattoos at the moment but will be getting some in the near future. No it wasn't painful at all.
Here at totalfetishxxx.com we adore big girls. Do you think in the industry as whole BBW models are looked down on or have a bad rep?
There are haters no matter what. And no I don't feel we are looked down on because we have enough support to out rank the haters.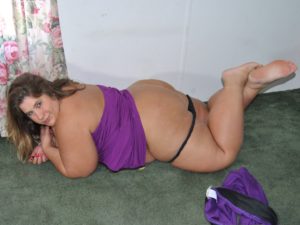 What is the most creative pickup line you've ever heard?
We are friends I get special treatment.
Are you a dom, sub, or switch in your personal life?
In my personal life I am a sub.
What is the most sensitive part of your body?
My neck
What is your wildest or most unexpected experience on a shoot?
The most unexpected experience on a shoot was just recently when I was doing my first BBC scene and the amount of cum the guy had. It just kept coming and coming.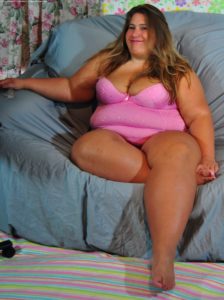 What is something you haven't done on a shoot that you've wanted to try? Is there anything you think you'll never do sexually?
I want to do a gang bang. I am pretty open to trying anything. I will not do blood or cutting. And I do not do oxygen play.
What part of your body do you feel goes underappreciated?
Wow that is a hard question. I would have to say my legs.   
Who is the most fun and/or laidback person you've ever worked with?
As of to date I would have to say the girl I did my first g/g with. We just went with the flow and had fun, laughed, and got amazing content.
Most girls say they like the interaction with fans through CAMs and social media, in just a few words how would you describe your fans?
I have the best fans a gal can ask for. They treat me like a person and not just a sex toy. They spoil me. If I am down they can always pick me back up.   
Do you visit adult sites? If yes do you have a favorite niche?
I do visit sites. I don't have a favorite niche. I look at it all.
Do you watch your own movies? Does it turn you on?
I do watch my own videos. I edit them and then watch the finished product. Yes it turns me on but it also gets me thinking on what I can do better or different in the next scene.
What is something people always assume about you and are always wrong about?
They think I am uptight person. But I am really a laid back easy going person that knows what she wants. 
What is the next, project, shoot, etc?
I am always shooting. But it will be a beach house shoot. I think that is my next big event in August.
Are guys intimidated by you?
I think so. Sometimes. Mainly because I don't take shit from guys.
Where can your fans find you? Sites, twitter, etc
Twitter : @foxyrosexxx

Photos/Videos  kinkyfoxyrose.com