Bonus Content
| Jade Dragon @IkemiShadowstar "guys are often intimidated by me. I've had many ex boyfriends confirm it"
Jade Dragon @IkemiShadowstar "guys are often intimidated by me. I've had many ex boyfriends confirm it"
Posted on July 10, 2019
Charlie
Hey guys! So I go by the name Jade Dragon, it's been a nickname since HS cuz Jade was my favorite color and according to friends I "Spit Fire" when I talk lol
Aside from Sex Work I'm actually an energy healer, I do crystal reiki & make soaps & bath products. I was born & raised in NYC & I still reside there now. My work basically is my hobby, I love crafting, wire wrapping crystals, creating content, but most of all being a mom.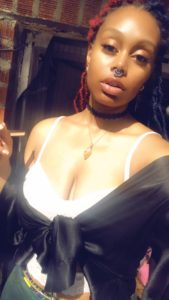 How does it feel to know so many strangers are aroused by your clips, posts, tweets, etc ?
Honestly I don't feel much of anything about strangers being aroused by my content. It's weird, I know but it doesn't excite me or turn me on. Doesn't disgust me either. For the few that are respectful, I do like the gratefulness 
Do you have any tattoos or piercings ? If yes,how many do you have? Where are they? Which is the most recent? Which was the most painful?
I don't have any tattoos (yet) I have just my nose & septum pierced. My nose being the most recent however I've has my belly button pierced 3 times. I have a high tolerance for pain so tbh none of them really "hurt" 
What is the most creative pickup line you've ever heard?
Sadly every pickup line I've ever heard we're all cliche and Absolutely NOT creative lol. I've gotten the "Did it hurt when you fell from heaven" to the "Your the only 10 I see" crap lol
Are you a dom, sub, or switch in your personal life?
Most people see me as a Dom due to my characteristics. I am a switch though, I'm in a Ddlg relationship 
What is the most sensitive part of your body?
My feet! Omg My feet are hands down insanely sensitive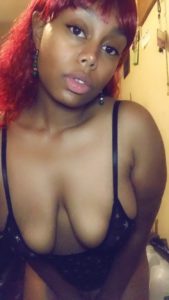 What is your wildest or most unexpected experience on a shoot?
Unfortunately I haven't ventured that far into the Industry just yet. But when I do I'll be sure to let you know
What is something you haven't done on a shoot that you've wanted to try? Is there anything you think you'll never do sexually?
I'm not all that into men lol Yes I have a bf but he's kind of the only guy I'm interested in. I love women and the female body so I would definitely be wanted to do g/g shoot with that being said, men, unless dominating them, are completely off the list
What part of your body do you feel goes underappreciated?
I feel it's a tie between my lips and my thighs. I personally feel those are my favorite body parts and don't get enough recognition lol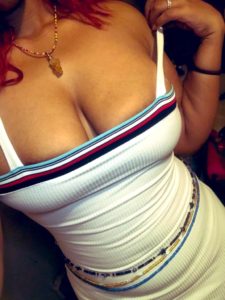 Who is the most fun and/or laidback person you've ever worked with?
I haven't gotten to work with any other SW just yet. But it's in my foreseen future to work with a beauty known as Kat Sugar 
Most models/content creators say they like the interaction with fans through CAMs and social media, in just a few words how would you describe your fans?
My fans are very sweet. The ones that I do interact with via text & Only Fans have been very kind, supportive & engaging. They let me know what they want to see more of which helps me do my job better     
Do you visit adult sites? If yes do you have a favorite niche?
I don't really visit many sites. I'm more mental than visual so not a lot gets my attention but BlackGirlFetish has been on my browser a few times 
Do you watch your own movies? Does it turn you on?
I haven't made a movie yet. My clips are interesting to watch. It's cool to see what the fans see. It definitely is a boost of confidence but it doesn't turn me on. 
What is something people always assume about you and are always wrong about?
That I'm. A bitch lmao someone always things I'm the meanest person in the world but I'm a total sweetheart… until you cross me. That's all
What is the next, project, shoot, etc?
Currently working on a g/g strip photo shoot 
Are guys intimidated by you?
I definitely feel guys are often intimidated by me. I've had many ex boyfriends confirm it lol 
Where can your fans find you? Sites, twitter, etc
Fans can find me on Twitter @IkemiShadowatar and also on Only Fans https://onlyfans.com/ikemishadowstar