Bonus Content
| I'm both Dom and sub depending on the situation. But most of the time, I'm very submissive. @LadiiPhoenixxx
I'm both Dom and sub depending on the situation. But most of the time, I'm very submissive. @LadiiPhoenixxx
Posted on December 04, 2019
Charlie
Hi, I'm Ladii Phoenixxx better known as Da G.O.A.T of Throat. I'm born and raisedin Brooklyn, N.Y but currently live in Queens. Im also Jamaican, Haitian and Trinidadian. Im a super gamer, I love video games. I'm a "Shoot 'em up" type of gal lol.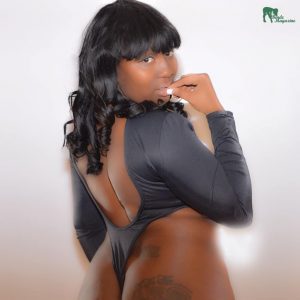 How does it feel to know so many strangers are aroused by your clips, posts, tweets, etc ?
Well I wouldn't call them strangers, they are fans who like/love/appreciate my work and i love/appreciate them for that. I feel honored to have fans watch anything i do.
Please tell us about your tattoos and/or piercings ? How many do you have? Where are they? Which is the most recent? Which was the most painful?
I have 11 tattoos(going for more) and 4 piercings. Each tattoo and piercing explains a part of my life that i went through. I have…

My most recent is under my breast area. The MOST painful tattoo was between the under the breast and behind the thighs. And the MOST painful piercing was between the nipples and tongue.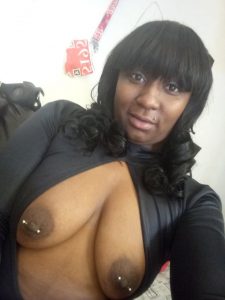 How long have you been a content creator? What is your favorite platform?
I started creating content last year December with my ex boyfriend Cameron Congo. I really like Pornhub, Onlyfans and Manyvids.
What is the most creative pickup line you've ever heard?
I still haven't heard a creative pickup line yet. Some of these guys out here are not original and corny lol.
Are you a dom, sub, or switch in your personal life?
I'm both Dom and sub depending on the situation. But most of the time, I'm very submissive.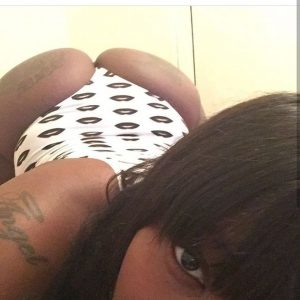 What is the most sensitive part of your body?
My most sensitive part of my body has to be my nipples since my piercings.
What is your wildest or most unexpected experience on a shoot?
My most unexpected experience on a shoot was the time "BK Brick" nearly ran away from me because of my head game. He said he never expected that from such a sweet girl lol. He knocked over almost all the cameras.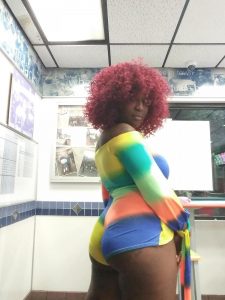 What is something you haven't done on a shoot that you've wanted to try? Is there anything you think you'll never do sexually?
I would love to get tied up during sex. I never tried that before. I would never ever do any type of rimming on anyone. That's a turn off for me, sexually.
What part of your body do you feel goes underappreciated?
My clit is the most underappreciated part on my body because I'm picky about who lick Ms. Kitty.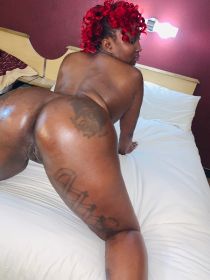 Who is the most fun and/or laidback person you've ever worked with?
There's a couple of people who are fun to work with and laidback…
Most models say they like the interaction with fans through CAMs and social media, in just a few words how would you describe your fans?
My fans are…
Do you watch your own movies? Does it turn you on?
Yes i do watch my own movies. Sometimes i get turned on.
What is something people always assume about you and are always wrong about?
People assume alot about me. Like I'm a self proclaim "throat goat" or I'm a sweetheart with no bad/tough bone in my body or I'm doing porn for clout/fame. Which means they are judging a book by its cover.

-I'm not a self proclaim "throat goat". They (industry) gave me that nickname. I just ran with it.

-I've been through alot in my life which gave me tough skin even tho I'm a very kind person.

-I'm not doing porn for clout nor fame. I just enjoy sex and i wanna show the world my talents on cam.
What is the next, project, shoot, etc?
My next project is to shoot scenes with guys from different states. Also, record every BHS/road trip to each state like a documentary.
Are guys intimidated by you?
I hope guys are not intimidated by me. Sometimes they are because of who i am and what i can do sexually. But really hope they aren't.
Where can your fans find you?
My fans can find me on….
-Pornhub- Ladii Phoenixxx

-Twitter- @Ladii_Phoenixxx

-Manyvids- Ladii Phoenixxx

-Streammates- Janet_Phoenixxx

-XVideos- Ladiiphoenixxx

-Myfreecams- Phoenixxx25
Love Y'all-
Ladii Aphrodite Phoenixxx/ Da G.O.A.T of Throat